House Sitter
Lynne Trotta
To send a message to this house sitter, you must login or register.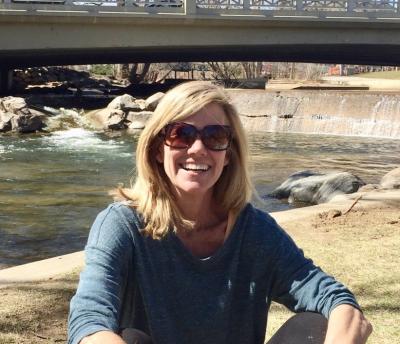 Location: Wilmington, North Carolina
Age: 59
Experience: 3 yr 3 mo
Rank:



rate this sitter
About Lynne Trotta:
I am a mother of four children and was a military spouse for 26 years. We travelled all over the world and lived in Vicenza, Italy for 7 years. I ran tours many years ago to Egypt and Spain and the USSR (Moscow and Leningrad). As a student at Furman University I studied in Versailles, France. My last child has just left home for college and although I love my home of Wilmington, North Carolina, I am ready for some new adventures. I speak Italian and am taking French classes to improve my skills. I am a Certified Financial Planner and am able to do any work via laptop if needed. This summer I am looking for an opportunity to travel, possibly with my 18 year old daughter (who is studying Italian) and would welcome the chance to house sit as well. I am also looking for possible travel opportunities for the following year. I am in good physical condition and I love animals. This is a good time in my life for adventures and I look forward to the future.
References 2
Shand Mayville

Acquaintance in Washington, District of Columbia

Shand has been a friend and travel companion for many years. She is a military spouse and can vouch for my credentials. We lived in Italy together for several years and we volunteered many hours in the schools and with the ACS and Red Cross.




Date of Service Jan 1, 2017
Ann George

Homeowner in Wilmington, North Carolina

I have been (and currently am) house sitting for Ann George while she and her husband are in Florida for the winter. It has been a wonderful experience.




Date of Service Jan 1, 2017