House Sitter
Anna Andresen
To send a message to this house sitter, you must login or register.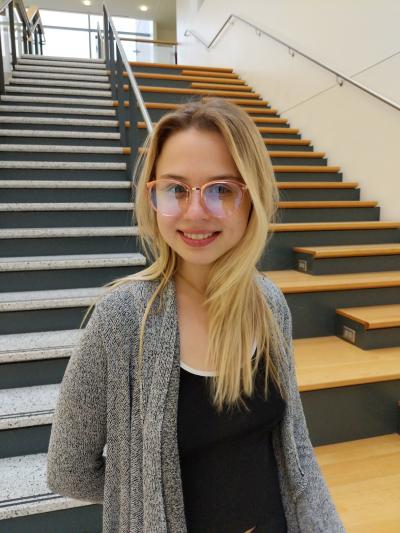 Location: Minneapolis, Minnesota
Age: 22
Experience: 11 mo
Rank:



rate this sitter
About Anna Andresen:
Hello! My name is Anna and I am a MN native currently studying engineering at the University of Minnesota Twin Cities. I love plants, organizing, and organic + sustainable cleaning products. I have a strong attention to detail and can follow directions because of my academic background. I can communicate clearly and keep detailed records if need be due to my clerical background. I currently work as a front desk attendant at Bridgewater Lofts, so I am familiar with legality and safety intricacies of property management, as well as a good working relationship with rapid response maintenance companies throughout the cities (water damage, electrical, tree damage). My father is a landlord and I have gained familiarity with property management helping him as well. I have been through pet training previously with my aunt's dog, and have personally trained my rescue dog in high school. I am a proud plant mom, and I am easily adaptable to whatever needs you may have. With this position I am looking for a quiet place to study while earning extra income to make ends meet while I am a student. I have previous house sitting experience and a clean background check I can send you a copy of upon request! Thank you for taking the time to read my description, and I hope I hear from you soon!
Anna
References 2
Colleen Rystedt

Homeowner in Cape Coral, Florida

I watched over this home while the property owners were back in Minnesota and they were having work done on the house (lawn care, electrical, sewer, city inspection). I maintained the house and received the workers while they were there.




Date of Service Mar 22, 2019
Brooke Hennesy

Homeowner in White Bear Lake, Minnesota

I watched Mr. and Ms. Hennesy's property while they were in Spain for a two week vacation. This included watching/feeding/walking their dogs, keeping the pool clean, collecting their mail, and maintaining the home.




Date of Service Jun 14, 2016