House Sitter
Fiona Barton
To send a message to this house sitter, you must login or register.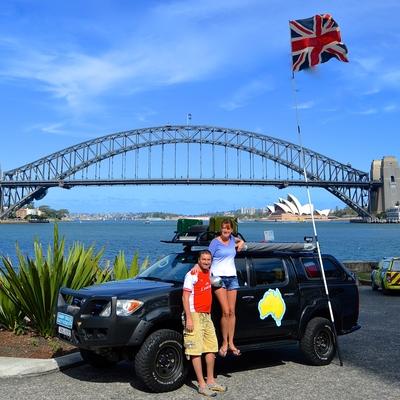 Location: London, United Kingdom
Age: 50
Experience: 1 yr
Rank:



rate this sitter
About Fiona Barton:
Hello! We are Fiona & Andy, lots of 5-Star reviews (we are new to this website but our reviews are on TrustedHouseSitters.com), we charge no fees, from London but travel and live in many countries, in our late 40s, very happily married and lucky enough to be retired and self sufficient allowing us to be flexible and to live all around the world. Fiona was an Events Planner and has years of practical organisational experience for the likes of Anglo American, Accenture, Met Police, The Carbon Trust and more recently Lambeth Palace. Perfect for organising our life around this beautiful world! Andy is an engineer by trade, and ran 2 electronic security companies for 25 years (clients included John Lewis, Home Office, Metropolitan Police). As a couple we also set up the busiest VW Campervan Hire company in London and Fiona is a qualified Wedding Planner. We are now both retired and love to travel the World. We absolutely love housesitting as it gives us the chance to look after some AMAZING pets of all sorts and meet some great people along the way - what more could you ask for! Many homeowners are now our freinds and a large majority of our assignments are repeat bookings.We are up for new adventures and so just because you may be miles away does not mean we are not able to house-sit for you. We love to travel!
We are looking forward to living in interesting places all around this beautiful world which will involve global friends, camping, house-sitting, motorhomes, boats - and especially meeting and talking and learning from people everywhere. Andy has an Instagram page with some pics of our travels - https://www.instagram.com/travel_pixels
We have completed around 45 house-sits in the UK, France and Australia and so have plenty of experience looking after lots of lovely animals including dogs/horses/birds/chickens/cats and even rats! With Fiona's organisational skills and Andys electrical, mechanical and general fix-it skills, we are able to think, organise, fix, mend, sort, arrange absolutely anything in our way - which means you can leave your house, car, dog, cat, bird, horses, garden, spaceship etc secure in the knowledge that all will be fine on your return. We know how a lawnmower works and the difference between weeds and plants! We have employment references, personal references and a police check. *Note - all references can be verified *
References 39
Katherine Forster

Homeowner in London, United Kingdom

* Note - Review from Trustedhousitters.com *
Katherine - London, United Kingdom
27 Apr - 15 May 2019

What can I say, excellent! I was kept updated and sent lovely pictures of Hettie, throughout the holiday, there was a minor problem which was dealt with promptly and the house was perfectly looked after. To top it off we came home to a beautifully cooked dinner. I would highly recommend and would love Fi and Andy to come and look after Hettie again, they go the extra mile.




Date of Service May 26, 2019
Claire Derry

Homeowner in London, United Kingdom

* Note - Review from Trustedhousitters.com *
Claire - London, United Kingdom
16 - 23 Apr 2019

We welcomed Fee and Andy back for their 3rd or maybe 4th stay looking after Blue. He was delighted to see them and as usual, everything went fine.

Thank you both

Claire xx




Date of Service Apr 16, 2019
Nikki X

Homeowner in London, United Kingdom

* Note - Review from Trustedhousitters.com *
Nicki - Wandsworth, United Kingdom
30 Mar - 13 Apr 2019

What can I say! Fiona and Andy were amazing! Not only do my dogs love them but we do too!! As soon as we met them we knew that they were going to be great. They went above and beyond what we expected with the dogs and also Andy (who is very handy!) fixed/ sorted some odd jobs around the house that we have been meaning to do for months!! 5 stars all the way ... be warned though - book them early as their diary is filling up quickly with repeat sits!




Date of Service Mar 30, 2019
Ashma X

Homeowner in London, United Kingdom

Ashma - Highgate, United Kingdom
16 - 23 Mar 2019

This is the 2nd time Fiona & Andy have looking after our two cats Miso & Dashi, and it was as wonderful as before. They are both so lovely & friendly and do a really good job of looking after the cats - both cats so content when we got back. As before, they also left the house tidier than we had left it for them and always sent regular pictures and updates which we really appreciated. I wouldn't hesitate to invite Fi & Andy back to house sit for us and would recommend them to other!! Thanks so much again guys :)




Date of Service Mar 16, 2019
Emilia X

Homeowner in London, United Kingdom

* Note - Review from Trustedhousitters.com *
Emilia, London, United Kingdom
21 Dec 2018 - 3 Jan 2019

It was a pleasure having Fiona and Andy take care of our two cats over the Christmas period. They were all around terrific. From moment one, I felt comfortable with them and confident that I was leaving our two cats and home in great hands. And that proved to be spot on correct. It was a shame that their stay coincided with a sudden and acute spell of symptoms from the beginnings of kidney disease in one of our cats and that left them with a bit more cleaning up than any of us expected. Fortunately, that spell seems to have subsided (figures!). They managed it all with admirable practicality and self-sufficiency. I\'m grateful for that! I would recommend this dynamic duo to anyone without the least hesitation. Thanks so much Fiona and Andy! Happy new year and adventures to you both!!




Date of Service Jan 3, 2019
Steve X

Homeowner in London, United Kingdom

Steve - Penge, United Kingdom
3 - 19 Dec 2018

This was our first experience of THS and - thanks to Fi and Andy - a very positive one. They're lovely friendly people and did a great job taking care of our cats, providing them with plenty of care and attention, and sending us regular photos.




Date of Service Dec 3, 2018
Katy X

Homeowner in London, United Kingdom

Katy - Crouch End, United Kingdom
28 Nov - 3 Dec 2018

Another wonderful house sit from Fiona and Andy. I feel like Im leaving my home and my carole in the warmest and safest of hands. Carole is extremely well looked after, lots of play time that she loves and the big bonus is that they take care of my flat probably better then I do, those lil jobs that need doing have been done and everything is sparkling clean. Wonderful, thank you




Date of Service Dec 3, 2018
Davina X

Homeowner in London, United Kingdom

Davina - London, United Kingdom
17 - 24 Nov 2018

Outstanding, wonderful , amazing .10 stars .. and then some ..
we communicated a little before the sit and told Fiona all about the cats and also had the pleasure of meeting her the day of the sit.
I was sent updates as Yoffi had an issue before my trip but being with Fiona and Andy she stopped ! Maybe they are magical couple - I believe so..upon my return not only was the house spotless and the washing on, Fiona had left me some delicous goodies for which I was super grateful .
They're an outstanding couple and I so hope they come again .
Yoffi and Toffi agree and said they loved having Fiona and Andy here.. miaow xxx




Date of Service Nov 17, 2018
Anne X

Homeowner in London, United Kingdom

Anne - London, United Kingdom
12 - 28 Oct 2018

Fiona and Andy were quite simply fantastic sitters. From the moment we met them we knew Joe was going to be in great hands.
Fiona sent us daily updates and photos which we loved receiving. Joe received plenty of exercise and love and was obviously a very happy dog in their company.
We returned home when we we were tired and jet lagged to a fabulous home cooked meal which was just what we needed.
We cannot recommended them highly enough.
Thank you both.




Date of Service Oct 12, 2018
Sonja X

Homeowner in London, United Kingdom

Sonja - Kew, United Kingdom
6 - 21 Oct 2017

Henry was well looked after, thank you Fiona! Loved the photos and appreciated the updates which provided the reassurance all was well whilst away.




Date of Service Oct 6, 2018
Parker X

Homeowner in London, United Kingdom

Parker - London, United Kingdom
4 - 9 Oct 2017

Fiona and Andy just finished watching our 3 pups for 6 days/5 nights. They sent us daily updates showing the pups out and about, happy and healthy. They were proactive in communicating in advance of the sit as well. House was in pretty good order upon return, some home maintenance issues but they let us know. Would recommend!




Date of Service Oct 4, 2018
Tim Melhuish

Homeowner in London, United Kingdom

Tim - Ealing, United Kingdom
11 Sep - 4 Oct 2018

Fiona and Andy are a fab couple to have in your house. Reliable, super organised, generous and fun. They did a great job looking after our dog and cat whilst during our 3 week holiday, sending us funny photos and even a video to let us know everything was OK back home.We could not rate them highly enough and would have them back anytime!




Date of Service Sep 11, 2018
Katy X

Homeowner in London, United Kingdom

Katy - Crouch End, United Kingdom
2 - 5 Sep 2018


Fiona and Andy have been amazing, a god send. I had absolutely no worries that my cat Carole was well taken care of, they sent me lots of pics and videos of her having a good time! I came back to my flat cleaner then when i had left it, Andy had even done some of my odd jobs, I cant imagine how I never found this service before.
lovely lovely couple
Full piece of mind and I'd have them back any time
x




Date of Service Sep 2, 2018
Tim Melhuish

Homeowner in London, United Kingdom

Tim - Ealing, United Kingdom
19 - 23 Jun 2018

Super-sitters, Fiona and Andy, score top marks again! Fiona and Andy did a fab job looking after our pet, plants and property. They even managed to get Zelda the cat to come out of her shell and explore, watered the gardens AND shared their supper with us when we returned home! They are a lovely, easy-going and self-sufficient couple.Happy to recommend them anytime!




Date of Service Jun 19, 2018
Hazel X

Homeowner in London, United Kingdom

Hazel - London, United Kingdom
3 - 18 Jun 2018

This was the second time Fiona & Andy house and cat sat for us and as before we returned to a very tidy house and a happy and contented cat. Fiona and Andy have proved to be very resourceful and do everything they can to resolve any problems and issues they encounter whilst house sitting, which means that we can enjoy our holiday without worrying about anything. We have no hesitation in recommending them as your house and pets will be well looked after. Hazel & Steve




Date of Service Jun 3, 2018
Maria X

Homeowner in London, United Kingdom

Maria - Hackney, United Kingdom
25 May - 1 Jun 2018

I'm very happy with the care that Fi and Andy gave to chino. He seems well and the house was left in good order.
They sent me lots of photos and kept me updated every day and Chino seemed to be very happy and loved cuddling up with them as had a great time.
I would definitely recommend them




Date of Service May 25, 2018
Rhona X

Homeowner in London, United Kingdom

Rhona - London, United Kingdom
9 - 15 May 2018

Fiona and Andy looked after Lola, our three-legged bulldog, for almost a week in May. They were super! Lola was well cared for, we received regular updates and photos while we were away, and returned to the house in perfect condition. Highly recommend Fiona and Andy to others and hope we can persuade them to help us out again in the future!




Date of Service May 9, 2018
Fiona X

Homeowner in London, United Kingdom

Fiona - London, United Kingdom
28 Apr - 6 May 2018

This is the second time that Fiona and Andrew have House sat for us and again we couldn't praise them highly enough. The cat Nuffa loves them and I think she was a tad disappointed when we returned especially since we hadn't managed to lose the dog. They kept everything running smoothly in our absence and made us feel completely at ease while we were away so we could really enjoy our holiday. On our return the washing had been done and they had prepared and left us a lovely meal. I would highly recommend them unless of course we want to go away in the same week :o)




Date of Service Apr 28, 2018
Claire Derry

Homeowner in London, United Kingdom

Claire - London, United Kingdom
23 - 28 Apr 2018

As usual it was a delight to have Fi and Andy look after our house and Blue. Blue was absolutely thrilled to see them when they arrived, in fact he was not a bit bothered by our going way. He even sent us a few photos showing what a fab time he was having without us.
I couldn't recommend Fi and Andy more highly and would not hesitate to have them back again.
Claire




Date of Service Apr 23, 2018
Leah X

Homeowner in London, United Kingdom

Leah - West Hampstead, United Kingdom
19 - 23 Apr 2018

This was our first time using Trusted Housitters and we had a wonderful experience. Andy and Fiona took excellent care of our animals. We got daily updates with anecdotes and photos, and came home to very affectionate pets which always makes me feel like they were well loved while we were away. We were also welcomed back to fresh flowers in our house along with some homemade soup and artisan bread. Your animals will be well looked after if watched by Andy and Fiona.




Date of Service Apr 19, 2018
Niall X

Homeowner in London, United Kingdom

Niall - London, United Kingdom
8 Jan - 8 Mar 2018

Fiona and her partner Andy helped me look after my dog Coll at the last minute via the Trustedhousesitters site. I was needing help due to a set of circumstances and their stay was to be 8 weeks. I am living in Australia and Coll is in London. Fiona and Andy looked after Coll, became part of the team, I have amazing photos sent to me every couple of days with updates, they are now my screen saver!
They helped with the vet for his international travel checks without hesitation and went out of their way to make sure all was done correctly and that Coll was happy.
I would recommend Fiona and Andy for their solid commitment to your dogs welfare, they will be getting updates about Coll's adventures overseas in future, part of the team!




Date of Service Jan 8, 2018
Gina X

Homeowner in London, United Kingdom

Gina - Shepherds Bush, United Kingdom
4 - 7 Oct 2018

Fiona & Andy provided a completely hassle free house sit, just super efficient & responsive with lovely updates re our precious Binx! House looked great on our return & I would recommend them very strongly.




Date of Service Oct 4, 2017
David X

Homeowner in Etauliers, France

David - Étauliers, France
7 Jul - 20 Aug 2017

Fiona & Andy were a lovely couple and sat for us for 6 weeks with no
problem and the dogs loved them,Fiona keep us up to date with emails
and photos, they picked lots of our veg and froze them for us,which was lovely.
the only comment I would like to make is I let Andy have the run of my garage,
but he left it in a bit of a mess.

Your response

Hi David and Marie thank you so much for your review and for letting us stay in your house and look after Hannah and xibo we really enjoyed our time there.
Apologies for the garage but as you decided to come home a day early with only two hours notice unfortunately Andy didn't have time to tidy up after fixing your sit on lawn mower for you. He hopes it's still working




Date of Service Jul 7, 2017
Sandy X

Homeowner in Belabre, France

* Note - Review from Trustedhousitters.com *
Sandy - Bélâbre, France
14 May - 4 Jun 2017

From the moment this very lovely couple arrived the dogs bonded with them and we were able to leave feeling relaxed and confident. They were prepared to give us daily updates but we were happy with fewer as long as all was well.
We arrived home to four very contented pooches and a clean and tidy house and a welcomed lunch.
We would not hesitate to recommend them for your housesit and would welcome them back here should they be coming this way again.




Date of Service May 14, 2017
Geoff X

Homeowner in Matha, France

* Note - Review from Trustedhousitters.com *
Geoff - Matha, France
12 Apr - 3 May 2017

After a very unpleasant house sit experience last year, we were nervous about trying again. We need not have worried. Fi and Andy did exactly what we wanted and looked after the house and cats for a stay which extended to four weeks. They managed to deal with a difficult and delicate situation involving a neighbour and kept us well informed all the way through.




Date of Service Apr 12, 2017
Hazel X

Homeowner in London, United Kingdom

* Note - Review from Trustedhousitters.com *
Hazel - London, United Kingdom
19 Mar - 2 Apr 2017

Fiona and Andy house sat for us for 2 weeks while we were on holiday in St Lucia. They came round beforehand and we immediately knew that we would be leaving our house and cat Millie in safe hands. While we were away, Fiona sent us regular updates on how things were going and pictures of our very contented looking cat. When we returned, everything was spic and span, Millie was very happy and they had bought us some food so we could have brunch when we had recovered from our overnight flight.
The only downside is that Fiiona and Andy are avid travellers and thus it will be difficult for us to arrange for them to housesit and cat sit for us again as they are often away.
I cannot recommend them enough and you will be lucky if you manage to secure them to housesit for you.




Date of Service Mar 19, 2017
Fiona X

Homeowner in London, United Kingdom

* Note - Review from Trustedhousitters.com *
Fiona - London, United Kingdom
11 - 18 Mar 2017

Fiona and Andy are a great couple. We were very happy with their house sit – they kept regular contact, sending us photos and reports about Nuffa our neurotic and needy cat. They helped us out with deliveries and unexpected things that happened while we were away, so we were able to relax knowing things were taken care of at home. On our return they had washed the bedding and left us a lovely plant and a box of chocolates, very kind! We would highly recommend them.




Date of Service Mar 11, 2017
Billy X

Homeowner in London, United Kingdom

* Note - Review from Trustedhousitters.com *
Billy - London, United Kingdom
3 - 11 Mar 2017

Andy and Fiona are very experienced dog sitters. We returned after one week to a spotless flat, and two very calm dogs. We received daily updates while we were away which included photos of the pups. Highly recommend these guys!




Date of Service Mar 3, 2017
Maewyn X

Homeowner in London, United Kingdom

* Note - Review from Trustedhousitters.com *
Maewyn - London, United Kingdom
19 Feb - 2 Mar 2017

Fi and Andy looked after our dogs and elderly cat for 10 days, and they did a marvellous job. The animals were happy and had all been given their various medications, and we returned to a nice clean house. Best of all they sent us lots of pics of the animals and the garden, which were really nice to receive. They are a cheerful, flexible pair, and we knew that if we were delayed on our return, one of them could have stayed while the other took on their following post.




Date of Service Feb 19, 2017
Jolie X

Homeowner in London, United Kingdom

* Note - Review from Trustedhousitters.com *
Jolie - London, United Kingdom
10 - 19 Feb 2017

Fiona & Andy were both friendly, nice people and made us feel totally at ease while we were away on holiday. They left the house in excellent condition, and washed their linens, towels etc. They also had a nice table of tapas for us when we returned home. The feedback from those who met them in the local dog park was all positive and they seemed to genuinely enjoy our puppy, sending regular updates while we were away.




Date of Service Feb 10, 2017
Sarah X

Homeowner in London, United Kingdom

* Note - Review from Trustedhousitters.com *
Sarah - London, United Kingdom
5 - 11 Feb 2017

View listing | View conversation
Fiona and Andy were wonderful! It was my first time using House sitters so I was a bit nervous but I had no need to worry. They arrived with food for us all to eat together the first night and left me a meal in the fridge on my return ( delicious meals - thanks Andy!). They looked after Milly very well and had to take her to the vets one day and administer some medicine. They sent me photos of her on a regular basis and she looked very content. The house was immaculate on my return, with their bedding and towels washed. Fiona was very well organised in the run up to the house sit and called me on my return to check everything was ok. We are going to meet up when they are in this area in the near future. I would definitely ask them to house sit for me again and I have no hesitation in recommending them as house sitters. As an HR Consultant I am conscious of my obligations in providing a reference.




Date of Service Feb 5, 2017
Claire Derry

Homeowner in London, United Kingdom

* Note - Review from Trustedhousitters.com *
Claire - London, United Kingdom
19 Jan - 3 Feb 2017

Fiona and Andy looked after our house and our dog Blue beautifully. This was our first time using TrustedHousesitters and there were no hassles everything worked like clockwork. Fi and Andy are a lovely couple and I would not hesitate to recommend them. Our house even had some repairs done by Andy while we were away and I don't think Blue missed us for a minute.
Many thanks to you both.
Claire




Date of Service Jan 19, 2017
Ruth X

Homeowner in Earlwood, Sydney, Australia

* Note - Review from Trustedhousitters.com *
Ruth - Earlwood, New South Wales, Australia
28 Sep - 9 Oct 2016

Fi and Andy were wonderful house-sitters. I can't recommend them highly enough! My cat and birds were well-loved and well-cared for. The house was tidier when they left than when they arrived! And they were very kind to me when I came home from a long trip, cooking me a yummy breakfast and leaving dinner in the fridge. What a great experience. Thanks again to both of you. I wish you well on your Asia trip as you return home to the UK.




Date of Service Sep 28, 2016
Heather X

Homeowner in Perth, Australia

* Note - Review from Trustedhousitters.com *
Heather - Perth, Western Australia, Australia
7 Sep 2016

View listing | View conversation
Wow, what a great experience.. First time using house sitters and I was a bit nervous about letting complete strangers into my home when I'm not there, also the fact I have a large dog, I was worried things could go awry.
Well, I needn't have worried. Fiona and Andy were amazing. A lovely young married couple who could not have been more pleasant and committed to making sure everything was alright with my dog and my home.
I was even driven to the airport and I came home to a lovely clean house and a very happy dog.
Knowing that they took great care of my beautiful Sheeba with lots of love and many walks and looking after my home the way they did, I would in no way have any hesitation in recommending these two gorgeous people for any housesitting requirements..
Thank you Fiona & Andy for everything,
Safe travels xx




Date of Service Sep 7, 2016
Rebecca Randall

Acquaintance in London, United Kingdom

Rebecca

04 August 2014

I have known Andrew and Fiona in a personal capacity for the past six years and I would class them as two of my closest friends. During the past six years we have spent a great deal of time together and I have never found them to be anything other than trustworthy, reliable and generous.
I would have no hesitation in leaving them in sole charge of my home. In fact, there have been several occasions when my husband and I have gone on holiday and have left Fiona and Andrew with our keys and responsibility for both our home and our pets. I have never had any concerns over doing this and knowing that they have access to our home has enabled us to relax, safe in the knowledge that should anything happen it will be dealt with in the correct manner.
In addition to this, I can say that both Andrew and Fiona are responsible and possess the frequently elusive quality of sound common sense. I would utterly trust them either of them to be calm in a crisis and act with discretion.
In my professional role as a criminal barrister I am required to make swift judgements on a persons character. I have had several years to make this judgement upon the characters of Fiona and Andrew and can say, with conviction, that they are two of the most caring, responsible and trustworthy people that I have had the privilege to know.

Organised
Reliable
Self-sufficient
Tidy
Pet care




Date of Service Aug 4, 2015
Emma D'souza

Homeowner in Barnet, United Kingdom

* Note - Review from Trustedhousitters.com *
Emma - Barnet, United Kingdom
4 Aug 2015

Fiona & Andy were great house sitters and looked after our 3 dogs, 1 rat and 11 chickens while we were away. They came twice beforehand to meet the animals which was great as our rescue dogs are very nervous of strangers and they left the house as we left it - they even left us dinner for our arrival home! They are relaxed and easygoing and kept us informed of how everyone was doing whilst we were away. Recommended




Date of Service Aug 4, 2015
Kris Wadia

Employer in London, United Kingdom

Kris

04 June 2014

Fiona worked with me at a global corporation for 7 years.

She managed the corporate lives of several senior executives, covering all of their travel, accommodation and meetings in a highly efficient manner.

Her reliability meant that she rarely, if ever, took time off and was available after office hours as needed.

She was adept at navigating complex organisational structures without any support or guidance.

Best of all, Fiona is a 'people' person, which ensured that our team members enjoyed coming to work every day despite the stresses and strains of the job.

I have no hesitation in recommending her.

Organised
Reliable
Self-sufficient
Tidy
Pet care




Date of Service Jun 4, 2015
Ian X

Homeowner in London, United Kingdom

* Note - Review from Trustedhousitters.com *
Ian - Elephant & Castle, United Kingdom
21 May 2014

Fiona and Andy were perfect house/pet sitters.

We met Fiona a few days early to give her the details of our home and pet dog Otto. She was very organized, even taking notes on details she wanted to remember.

Fiona arrived promptly on the day of our departure and made no special requests of us, even though we do offer to leave any preferred foods or beverages at the house for a house sitter. Andy joined her later in the day.

They sent us several photos Otto in our yard, at the park, and even snoozing in the living room so we knew he was doing well. We never once were concerned about how things were going back home.

When we returned there was a nice note updating us on how things went since we had told Fiona and Andy they were fine to leave a few hours before we returned. The house was spotless - they even washed the guest linens so we had no clean up to do. They went a step further and left us a few plants for the garden since they noticed we enjoy doing work there. It was very sweet.

I would definitely recommend Fiona and Andy to anyone looking for house sitters.




Date of Service May 21, 2015
Debra X

Homeowner in Sydney, Australia

* Note - Review from Trustedhousitters.com *
Debra - Sydney, New South Wales, Australia
12 - 21 Oct 2016

When we met Andy and Fi we had an instant feeling of relief knowing that our pets would be in good hands and had no concerns about their capabilities in their caring for our horses. They are both very organised and confident in their approach which our cheeky horses at times require. Our little dogs also warmed to them instantly and received many cuddles. Everything we needed was done exactly as asked plus Fi went the extra mile and cooked up some more food for our dogs for our return which was lovely. We have no hesitation in recommending them to care for your pets and home.




Date of Service Jan 1, 2015