House Sitter
Charlene Johnston
To send a message to this house sitter, you must login or register.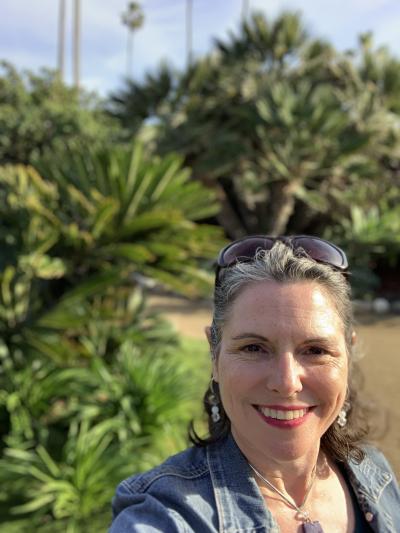 Location: Lihue, Hawaii
Experience: 8 mo
Rank:



rate this sitter
About Charlene Johnston:
I am a retired Civil Engineer, Team Leader, Program and Project Manager now focusing on building my jewelry business and offering energy healing. I am a Reiki Master. As a long-time homeowner and gardener, I know what it takes to lovingly keep care of a property. I would love to care for pets as well. My Dad is a painter and carpenter, so I have learned some basic handy "man" techniques including installing faucets and painting anything that doesn't move. My Mom managed a Merry Maids, so I know how to out perform cleaning standards. My hobbies include gardening, meditation, yoga, hiking, SCUBA, snorkeling. Note: I am a reformed Virgo but many of the traits are still attached to some extent: detail oriented, creative, problem solver, loyal, rule following, people pleaser, stubborn, over analyze, hate to ask for help. You can see my professional profile on LinkedIn.
References 4
Sj Lehoven

Homeowner in Lihue, Hawaii

Boat sitting for a friend. General cleanup, watching ties, and alerting owner of impending storms.




Date of Service Feb 4, 2019
Daniel Medina

Homeowner in Silver Spring, Maryland

Roommates




Date of Service Oct 1, 2018
Christine Estes

Employer in Washington Dc, District of Columbia

Christine was my supervisor at AECOM, an engineering consulting firm. She is familiar with my work ethic, character, management capabilities, and became a friend over the years.




Date of Service Jan 1, 2016
Lynn Mayo

Employer in Gaithersburg, Maryland

Hired me for URS, an engineering consultant. Lynn was my boss for the first year or more at URS and then we became friends.




Date of Service Jan 1, 2015