House Sitter
Borana Hajdinaj
To send a message to this house sitter, you must login or register.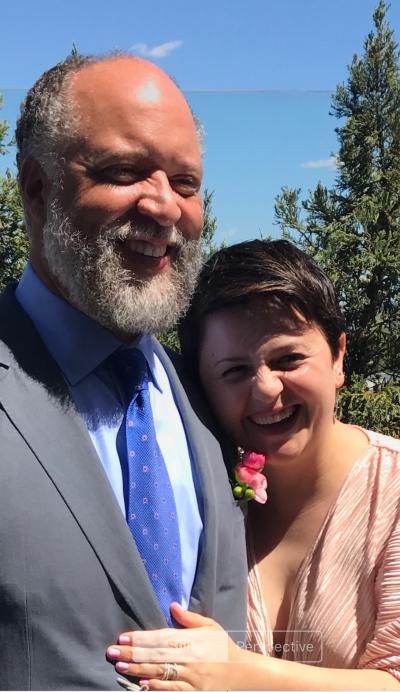 Location: Decatur, Georgia
Experience: 1 yr 8 mo
Rank:



rate this sitter
About Borana Hajdinaj:
About Borana & Lindsay
My husband, Lindsay, and I are the blessed parents of a spectacularly funny and happy little boy named Hugo! We are an international couple, I was born in Albania and raised in the USA and Lindsay was born in France to a British mother and American serviceman father and moved around the world only to land in the USA as well.

We travel frequently for pleasure and now are looking to take a sabbatical of sorts to finish writing our respective books. We are both lawyers by trade, don't hold that against us though (haha), and have chosen rather untraditional routes in life as we are both mediators and peacekeepers rather than adversarial people. I have my own academic consulting business and Lindsay is a critical part of rehabilitation and diversion programs for offenders in our city. Needless to say, we love people and love helping people.

Part and parcel with helping others is understanding them, we speak a few languages; for me they are Italian, Spanish, bit of French,bit of Mandarin, and Albanian. Lindsay also has taken French and speaks fluent Legalese (hehe) as I like to call it when he gets SUPER intellectual/philosophical on some topics.

We love to cook, eat healthy, walk/hike, bike, garden, and do quite a bit of DIY around our beautiful Georgian "cottage." We are homeowners and take great pride in keeping a sanctuary to go to at the end of busy days. Often we cook together sipping wine, trying different cuisines as I am prone to being creative in the kitchen, and regularly drinking Turkish coffee with our (chocolate) digestives over a beautiful conversation of love, life, laughter, literature, and much much more.

We have a hybrid Ikida/Lab mix named Chico who seems to be immortal as he is now going on 15 years old. Chico does not travel with us, he stays with family and enjoys the company of his dog cousins.
Why we want to house sit:
We are as respectful of others and their homes as we are of ourselves and our home. As home owners we pride ourselves on the care and energy of the space we live in. We go by the mantra "leave people, places, and things better than you found them." We are currently in the process of finishing our books and looking for a calm environment to be inspired and free in.
Our experience:
Hey Home and Pet Owner,

We have been loving pet sitters and caretakers of homes for the past 4 years. We enjoy animals and they enjoy us! It's nice to have furry creatures that are as excited about life as we are!
References 2
Sarah Carlson

Homeowner in Pine Lake, Georgia

Sarah's bulldog Turkey and her lovely house on Pine Lake were a treasure to take care of. Turkey is a laid back, leg licking bag of fun! He was walked and fed 2x a day and given medicine in the evenings. The house was a one level 2.5 bedroom house/duplex and the chores were basic upkeep and maintaining some plants. All in all a positive experience for everyone involved!




Date of Service Jun 30, 2016
Deepika Bahri

Homeowner in Decatur, Georgia

Deepika was the homeowner and green thumb of a beautiful 4 bedroom 2 bath house with a sunroom and patio filled with flowers! On 2 separate occasions house watching and watering/maintaining all of the plants/flowers was the main job as well as bringing in the mail. Beautiful decor and upkeep of the house in terms of general cleaning was a pleasure to do and not hard at all.




Date of Service Nov 30, 2015