House Sitter
Erica Beighley
To send a message to this house sitter, you must login or register.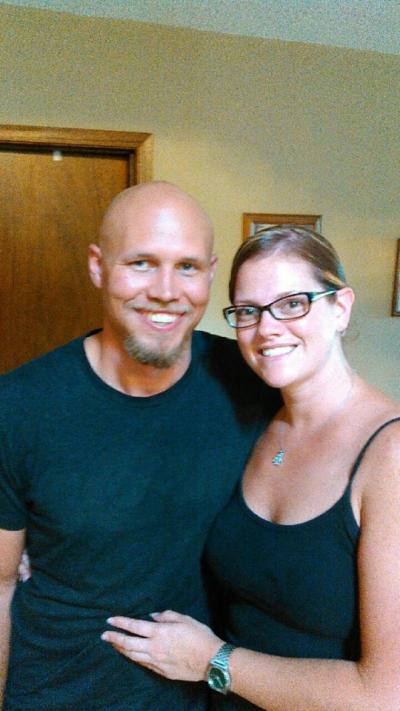 Location: Lihue, Hawaii
Age: 35
Experience: 2 yr 5 mo
Rank:



rate this sitter
About Erica Beighley:
We currently live on Kauai and are looking for housesitting opportunities here on island. Additionally, as we are able to travel, we will consider housesitting elsewhere.
Ideally, the housesitting would accommodate two people, myself and my boyfriend. We are both in our early 30s. After returning from a year of travel, we have settled in in Hawaii as a potential location to live permanently. We both enjoy travel, scuba diving, hiking and anything that allows us to be outdoors. Will is a scuba diving instructor and I (Erica) have a degree in social work and work in the non-profit sector. We are both professional and responsible, and take pride in any job or project we are involved with.
During our year of travel, we volunteered in three different guest houses. Our duties included reception, checking guests in and out, working together with other staff and volunteers regular & routine cleaning of the buildings, inside and out, caring for the external grounds and gardens, as well as additional projects as they came up. These included building a rolling gate, building a habitat for iguanas, deep cleaning garage and shop areas, and moving furniture for end of season storage.
We have experience housesitting; everything from a small home where we only had to water plants, to a permaculture farm where we fed and watered animals (ranging from baby birds to sheep and goats), tended to the garden and whatever other needs came up. We have included references from those we have previously house sat for.
We both LOVE animals and enjoy any opportunity to be around them. Neither of us has allergies, thankfully! We have cared for dogs, cats, sheep, goats, chickens and turkeys, all from our past house sitting experiences.
Please don't hesitate to contact us if you have questions. We look forward to hearing from you!
References 4
Elizabeth Hoyer

Homeowner in Fergus Falls, Minnesota

Over the course of a month Erica and Will stayed at our house. They watched our children, played with them read them books, got them to bed, made sure they were fed, homework done, etc. They cooked at our house, and I always came home to a house cleaner than the way it was when I left. Will also helped with projects that we needed to have done around our house and yard. If I gave them a time to be there they were always early. They are very mature, trustworthy and responsible. I knew that I could rely on them with my children, and whatever tasks my husband and I needed help with.




Date of Service Apr 26, 2017
Bobbi Spies

Homeowner in Durango, Colorado

To Whom It May Concern:
While my husband and I were away for our wedding/honeymoon on Maui for three weeks Erica Beighley took care of our home, animals and garden as if they were her own. We were resistant at first to take so much time away, but when Erica (one of my personal good friends) offered to house sit for us we had no excuses.
Erica is a responsible, trustworthy and motivated individual. She is more than capable of managing a property for an extended period of time. As part of her former responsibilities, Erica kept our 2600 sq. ft. home clean and tidy. Our cat Sir William safe inside, fed and box cleaned. Our Golden Retriever Corona loved on, walked and fed. Our two garden plots weeded and watered.
We came home to a thriving garden, happy animal and a spotless house! I would highly recommend Erica for any of your home keeping needs!

Sincerely,
Bobbi Spies
durangobobbi@gmail.com




Date of Service Dec 15, 2015
Timothy Prow

Homeowner in Hesperus, Colorado

To Whom it May Concern;

In the summer of 2015, my husband and I took the journey of our lives to Ethiopia to adopt a beautiful little boy. In our complete excitement and lack of preparation, we forgot to deal with the logistics of who was going to take care of our 37 acre farm that had turkeys, chickens, goats, sheep and our amazing livestock guardian dog; Jeff. In their own time, Erica Beighley and Will Kelley stepped up and totally took care of all aspects of our farm; which included livestock caretaking, watering, infrastructure care and maintenance, picking up baby turkeys and chickens from local post office and raising them from chicks. While gone, the farm operated flawlessly under their loving care. We had no concerns, as they reported to us on a daily and weekly basis as to the conditions of all of the animals and the property. We would not hesitate to have them care for our property and animals again.
On a daily basis Will and Erica kept a notebook of daily happenings and funny occurrences. Upon our return we reveled in their experience of the farm while we were away. This certainly is a thoughtful treasure to us and showed us their care and commitment to our land and our animals with a humorous eye.
One of our largest concerns in being away for such an extended time was our dog Jeff. He is a highly sensitive and job motivated creature. We were really concerned about him feeling neglected in our absence and Will and Erica made a point of giving him as much love and care as he needed. Upon our arrival, we could tell that Jeff had been very loved and cared for. After a year of traveling, when Erica and Will reunited with Jeff he greeted them with so much excitement and love, like they were dear friends. He remembered the care they offered him through that month. Clearly, they had made a bond in the time they were together.
We highly recommend them as caretakers, as potential employees and as dear friends. Please do not hesitate to contact us via email or phone for further questions.

Sincerely,
Timothy and Laura Prow
lauramprow@gmail.com




Date of Service Aug 15, 2015
Barb Smart

Homeowner in Cortez, Colorado

While my husband and I were on vacation, Will and Erica took care of our place. They made sure our 2 dogs and 1 cat were fed and loved, as well as making sure the dogs got their daily walks in and got their medication. They were also responsible for watering the garden and plants, general cleaning, and yardwork.
Upon our return, the house was spotless, plants and lawn were as healthy as we left them, and the animals were happy. I would happily have them house-sit for me every time I went anywhere if that were an option.

Barb




Date of Service Jun 7, 2015