House Sitter
Joann Bayer
To send a message to this house sitter, you must login or register.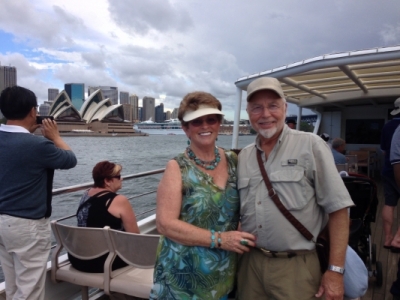 Location: Panama City Beach, Florida
Age: 72
Experience: 3 yr 2 mo
Rank:





rate this sitter
About Joann Bayer:
My husband, David Mobley, and I are retired and living the good life at the beach in Florida. We love to travel and would like to take advantage of house sitting as a means to a win-win situation for us and the home owners. We are very experienced animal/pet lovers and are great at administering love and affection to pets. We recently lost our 23 year old cat and a year earlier, our 19 year old cat. In prior years we have had dogs, horses and various farm animals. I retired from education and David retired from the insurance field. We have also been in business for many years, but are now almost totally free of all commitments. We are in excellent physical condition, non smokers and enjoy a glass of wine every month or so. Any parties must be done so we can be home by 8 pm. Be warned, we don't do cold weather!!
Our home is a luxury home on the Gulf of Mexico. We love living here, but also like to check out other locations from time to time. We will care for your home as our own. Our preference is to sit with cats, but would consider dogs as well. I have many years experience with horses, but would need to define the duties expected of us.
Feedback Received 1
Great!

Reviewed Jul 17, 2017 by homeowner in Fairview, North Carolina
References 1
Julie King

Acquaintance in Panama City, Florida

Joann & David volunteered faithfully at our cat adoption agency for several years and can still be counted on for emergencies and adoptathons. Responsibilities included feeding, cleaning boxes & cages, play/socialization of traumatized cats of all ages. When I am in need of a sitter for my finicky cat Molly, this is where I take her (to be spoiled). Before they lost their 2 cats, they were totally focused on the happiness and health of their fur babies. We use the same vet, who is always impressed at the care and love they give all pets in their waiting room....as well as their generosity. As I said, J&D are my preferred sitters for Molly (& she loves spending time at their home).




Date of Service Jan 1, 2012