House Sitter
Nicole Duroux
To send a message to this house sitter, you must login or register.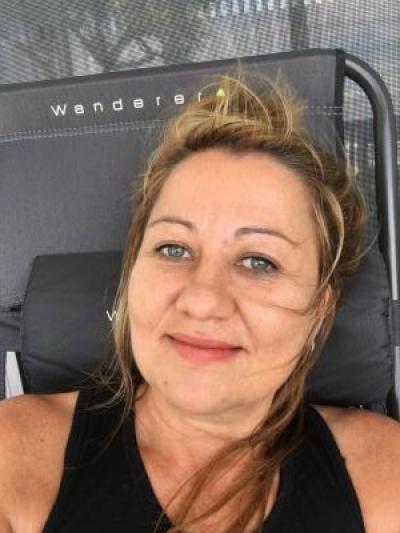 Location: Wynnum Qld, Australia
Age: 51
Experience: 7 yr
Rank:



rate this sitter
About Nicole Duroux:
Hi, my name is Nicole, I am 49 yrs old and from Brisbane Australia. I am available at a moments notice and will gladly accept flights to almost anywhere in the world. I work online from home and am eager to experience long term new house sitting opportunities globally. I have previously worked in media and Public Relations and am comfortable with communication and building long lasting relationships. I am very capable and conscientious person with a loyal, honest, and caring nature. I consider myself extremely reliable and love animals and my time in the garden. I am responsible, clean and very respecting of other peoples' property. I am well versed in pet and property care, and I have a number of personal interests including, plant identification, gardening cooking, art and photography. You will find me a cheerful person, communicative, organized, and passionate about new travel experiences. I will take care of your home and pets as if they were my own. I have references available on request. Thank you for your time and would be open to answer any questions you may have.

References 2
Lindsay Hooker

Homeowner in Carrington Wa, Australia

Nicole was excellent. This is the first time that I haven't met the sitter at all, but Nicole's communication was exceptional, and was very respectful of my home. Everything was perfectly taken care of. I returned to my usual stress-free cat and a wonderfully delicious homemade cake. I wouldn't hesitate to have Nicole back, or recommend to anyone as a future sitter. Thank you Nicole.

Organised *****
Reliable *****
Self-sufficient *****
Tidy *****
Pet care *****




Date of Service Jul 10, 2019
Kate Grace

Homeowner in Wynnum, Australia

Nicole was fantastic. We have a large home, extensive gardens and 2 dogs and a cat. All were perfectly taken care of whilst we holidayed overseas for 5 months Nicole was reliable, respectful of our home, trustworthy and the pets were sad to see her leave. Thanks again Nicole - we hope you're available for our next trip away.

Organised *****
Reliable *****
Self-sufficient *****
Tidy *****
Pet care *****




Date of Service Feb 5, 2018