House Sitter
Chey Rayner
To send a message to this house sitter, you must login or register.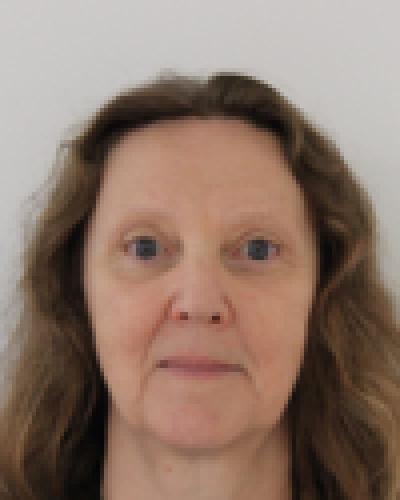 Location: Cairns, Queensland, Australia
Experience: 3 yr 11 mo
Rank:



rate this sitter
About Chey Rayner:
Mature female, background in university research and former Air Force Officer, with international house-sitting experience.
Police check available on request.
Non-smoker; happily single.
Internet essential, pets to care for bonus!
Canadian born; naturalized Australian.
I am available for long term sits, which allow time to slowly explore while spending ample quality time with the pets I am caring for.
I no longer own a home, but there are times it's nice to be domestic. Taking care of someone else's home for them while they are away is pleasant. An enjoyable and restful way to see an area the way those who live there see it.
I prefer a companion pet. It's good to know a local. :)
I honour my commitments allowing you to have a wander of your own knowing your home is secure and your pets are being loved and cared for in your temporary absence. I have no personal obligations that might call me away on short notice.
I pet-, boat-, and house-sat many times before I owned my own home for more than 20 years. I lived on a small sailing yacht for 5 years also, and during that time did sits for people I worked with.
I have done sits in Australia, New Zealand, Canada, UK, Belgium and Spain.
I am an easy going person and get along well with others. A former Air Force Officer I am aware of security and privacy. I set boundaries and offer the same to those I sit for.
References 2
Janet Dobbin

Homeowner in Nottingham, United Kingdom

Re: Chey Rayner
I am the owner of a small, busy pet sitting business, I have 3 other sitters working for me and last year Chey also helped me out. I have known her for 3 years, during which time she has always been a cat carer, having her own cats and caring for any she found needing food, a home or medical attention.
Chey is a very attentive cat carer, she enjoys the company of cats and they in turn enjoy her care. She is an excellent groomer and very patient with cats needing extra medical attention or just more TLC than the average cat. She has also taken care of small dogs and other small animals and poultry for Pads with Paws.
As a home sitter she is neat and tidy, always leaving homes clean and looking good for the owners return. Being a former Air Force Officer increases her knowledge and abilities in home security which was a must when she looked after some of my client's large houses in fairly remote farm land.
This also enables her to easily work with limited instruction and supervision, using extensive life skills to deal with any situation that might occur.
My clients were extremely happy to have Chey sit for them and I would not hesitate to have her take care of the homes and pets on my behalf any time she is in the UK.
Please feel free to contact me if you require any further information:
www.padswithpaws.co.uk
email- info@padswithpaws.co.uk +44 7842772225
Janet Dobbin




Date of Service Apr 15, 2016
Dona Robins

Homeowner in Sedona, Arizona

Personal Reference for Chey Rayner
To whom it may concern;
I met Chey 12 years ago when, due to some unforeseen circumstances, my husband and I were forced to find our lovely 6 year old cat, Bisbee a new home. Chey answered an ad I had placed and as soon as she walked in the door I knew she would be a good cat parent to my beloved cat. After spending an hour together with Bisbee in her lap we decided it was a good fit. Chey then spent a couple of nights at our home so Bisbee would be comfortable with her before he left us.
Chey continued to care for Bisbee for another 11 years and sent me photos and updated emails on his new life.
Thru this, I got to know Chey as a true and very caring friend. She has a heart of gold, is extremely responsible, loves animals and values her home and possessions.
Feel free to contact me either by email or my USA phone.
Dona Robins
donarobins@gmail.com
928-301-3475




Date of Service Dec 19, 2015