House Sitter
Robin Bello
To send a message to this house sitter, you must login or register.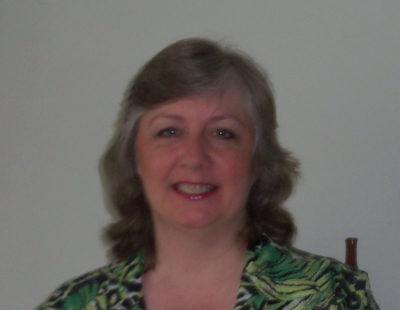 Location: Rock Hill, South Carolina
Age: 57
Experience: 8 yr 1 mo
Rank:





rate this sitter
About Robin Bello:
I am a responsible, reliable, and hard-working elementary school teacher living in Rock Hill, SC - just outside Charlotte, NC. Your home, pets, and plants will be treated with the utmost care by me. Travel is my passion, and I would love the opportunity to see some other places - both inside and outside the US. I have visited Venezuela several times and I took a group of high school students to Spain, so I do have some out-of-country experience. I am fluent in Spanish, and I'm familiar with several other languages. Languages are also a passion for me, and I seem to pick them up fairly quickly. I am available all summer, the third week in April, and during the December holidays. For locations within 25 miles of my home, I am available year round. Thank you! I look forward to hearing from you soon!
profile viewed 4,566 times
Feedback Received 3
Robin was a superb and attentive house and pet sitter for us! She literally left our home and dog in better condition than when we left. She was great communicating with us while we were traveling with regular photos of our Chihuahua and frequent updates on mail and other house management issues. We can't say enough about her attention to detail and extra care she brought to our assignment. I highly recommend Robin and would use her again anytime!

Reviewed Jul 5, 2017 by homeowner in Charleston, South Carolina
Took excellent care of my house and pets. Any homeowner would be lucky to get her!

Reviewed Jul 22, 2014 by homeowner in Columbia, South Carolina
Robin was no less than wonderful. I recommend her without reservation.

Reviewed Jan 3, 2013 by homeowner in Pawcatuck, Connecticut
References 3
Mike Sottak

Homeowner in Charleston, South Carolina

One month house sitting and pet sitting assignment




Date of Service Jun 1, 2017
Laura Mcconnell

Homeowner in Columbia, South Carolina

One week house sitting and pet sitting assignment




Date of Service Jul 12, 2014
Barbara Hill

Homeowner in Pawcatuck, Connecticut

House and pet sitting assignment for just over two weeks. Cared for home and nine pets - a dog, three cats, and five guinea hens.




Date of Service Jan 3, 2013