House Sitter
Ericka Larry
To send a message to this house sitter, you must login or register.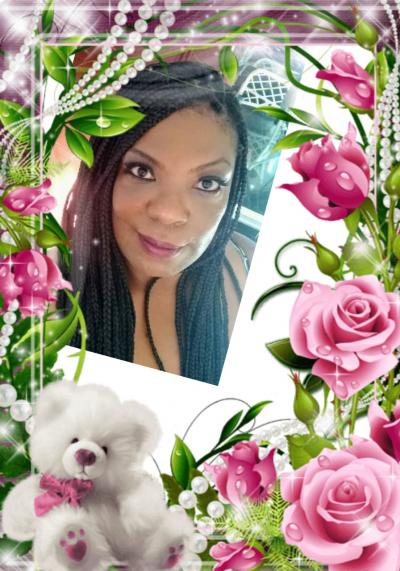 Location: Washington, District of Columbia
Age: 46
Experience: 8 mo
Rank:



rate this sitter
About Ericka Larry:
Hello, I am a fun loving free spirited person open to travel just about anywhere. I have over 25 years experience in customer service, house sitting and working in a hostel (hotel for backpackers) experience. I am also great with pets in the past I have owned four dogs 1 chihuahua, 2 pit bulls, and 1 lab. When I travel I normally use hostels, airbnbs, or rent an apartment. I am interested in traveling to different countries and experiencing new and exciting things. Learning their way of life and culture. My current open for travel dates are October 2019. If you have an assignment in mind that sounds perfect for me, no matter where you are, please I invite you to contact me. Thanks In Advance For Your Time. My current location is Ajauela Costa Rica 1/19/2020 References available upon request.
References 1
Patsy Jones

Homeowner in Sosua, Dominican Republic

I met Mrs. Jones in Fajardo Puerto Rico when I checked her into the hostel where I was working. Before she left, I was offered to come to the DR to help patsy with her check ins as she stated she keeps a busy schedule. She has a daily housekeeper, pool cleaner, lawn service, and an on guard security person on post every night at the gate. My duties was to oversee and make sure things were keep in an orderly fashion. This particular home owner rented out rooms/mini apartments that was located on their property, so occasionally people would check in and out of the rooms. I was their contact person for checking in/out and to answer any questions they may have. I had to maintain the day to day activities for all of her home services and make sure the rooms were ready for the next guest. Patsy also has to pets a bird and cat that needed to be properly cared for in their absence. From 2013 until Oct 2019 although the position did not start out as a house sitting position patsy has asked me to travel back and forward to Dominican Republic on different occasions as needed for my assistance while she was their in the home as well as away traveling.




Date of Service Aug 21, 2019