House Sitter
Pamela Mac
To send a message to this house sitter, you must login or register.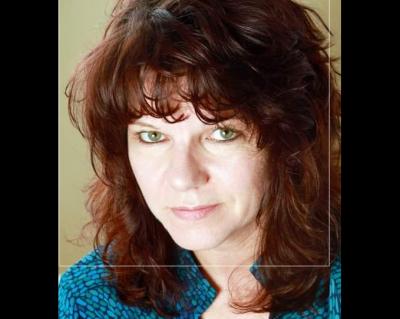 Location: Exeter, Rhode Island
Experience: 2 yr 10 mo
Rank:





rate this sitter
About Pamela Mac:
Hello! My name is Pam. I am a proud Mom, new Nana, long time Real Estate Consultant,
an animal lover.
I also speak on Holistic Health, advocating greener living.
a
long term
sitting opportunity beginning April 1, 2019.
A native of the northeast, I've been in business as a Home Stager, working around the country for more than a decade for Sellers, Builders, and agents, as well
Sony Entertainment/ Columbia Records and Discovery/ HGTV. I wish
to relocate back to Rhode Island to be near family.
With decades of experience, I'm highly organized, handy, have a green thumb, am neat by nature, and treat all my clients' homes and pets as if they were my own. My two beloved dogs are small, well trained, quiet, non-shedding, always flea and tick free, and friendly with all other animals.
Creating worry free travel
so you can enjoy your next adventure or second home is
Feedback Received 1
I would give her 6 stars if it were an option. Pam is an extraordinary house sitter, going above and beyond what we expected of her. The animals and the house were well cared for. She was always available when we needed to talk to her. She let us know when food for the animals needed to be ordered. She was kind enough to come up to the house to meet us about a month prior our departure as well as come stay with us a few days before we left so that we had time to get to know her and to go over all of the details of the house and animals. The house was bright and clean when we arrived home. We highly recommend Pam for your next house sitting, she truly is the best!

Reviewed Apr 2, 2019 by homeowner in South Kent, Connecticut
References 2
Mandy Kehr

Homeowner in Fayetteville, North Carolina

Pam is a tenant of a house that I've managed for the past 18 months. She has always paid her rent on time and usually early. She has made improvements to the house as if she were the owner. Pam has two dogs that she loves very much. She is kind and very considerate plus she keeps a very clean home. I would trust Pam to take care of my home and pets knowing that she would take the best care possible of them.




Date of Service May 31, 2016
Eileen Rizzolo

Acquaintance in Howell, New Jersey

It is with great pleasure that I have the honor of writing this reference for Pamela. I have known Pam for 22 years. From the time we first worked together in 1995, in Wayne, New Jersey, for State Senator, the Honorable Joseph Bubba, to now, we have been friends. Pam is the most honest, trustworthy, loyal person I have had the pleasure of knowing. Along with her many talents her integrity stands as her highest strength. In whatever she does, she always goes above and beyond. I would place the utmost confidence that she will fulfill the duties of a house and pet sitter to your satisfaction and in a competent manner. Her past experience in running a preschool, a home stager, an animal lover and caretaker, and much more, will make her an ideal candidate for this position




Date of Service Jan 30, 2016