House Sitter
Sarah Birdsong
To send a message to this house sitter, you must login or register.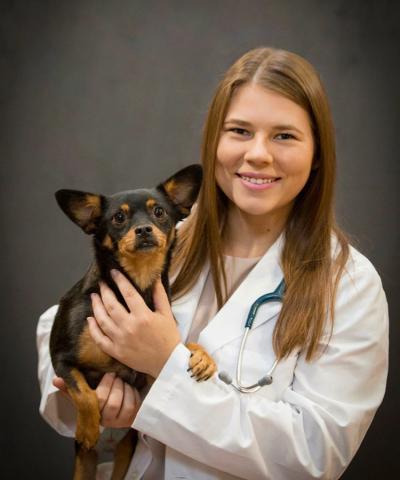 Location: Saint Paul, Minnesota
Age: 23
Experience: 9 mo
Rank:



rate this sitter
About Sarah Birdsong:
I am currently a second year vet student and I have many years of experience watching peoples' homes and pets while they are out of town. I am comfortable with many animal species and have experience caring for cats and dogs, pocket pets and exotics, to birds and farm animals. As a vet student, I have experience with and am comfortable with giving medications orally or by injections. I am fear free certified and have learned low stress and low fear animal handling techniques. I am also able to care for animals with special needs, and even have one of my own (a handicapped dog in a wheelchair). My availability is pretty flexible and I am able to accommodate different levels of house sitting, from a full-time stay and watching pets, to drop-ins to check on things and water plants. Please don't hesitate to contact me with any questions you may have!
References 2
Cheryl Nelson

Homeowner in Pensacola, Florida

Stayed at her house for a week and took care of their dog, 2 cats, 4 horses, and chickens. Also collected their mail and did some cleaning around the house. Cleaned litter boxes and stalls daily, turned out and groomed horses daily, and fed all animals twice daily. I ensured all chickens were in the coop each night and collected their eggs each day.




Date of Service Jul 14, 2018
Cody Verhulst

Homeowner in Pensacola, Florida

Stayed in their home for a weekend and took care of their 2 dogs. I made sure they were able to stick to their feeding and walking routine while their owner were away. I also collected the mail, watered their plants, and met their construction workers who were scheduled to work on their roof.




Date of Service Apr 9, 2018