House Sitter
Robert Goss
To send a message to this house sitter, you must login or register.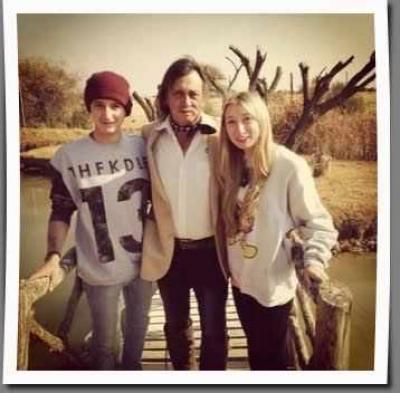 Location: Selby, United Kingdom
Age: 69
Experience: 1 yr 11 mo
Rank:



rate this sitter
About Robert Goss:
My partner and I both love to travel, non-smokers and athletic. I have owned large properties in UK and South Africa so I am experienced in gardening, maintenance, light construction, renovation, repairs, etc. My partner is sales & marketing corporate executive and published author. I enjoy sculpting and am an expert on wildlife (all species). We are looking for a way to travel, see the world and contribute in useful, meaningful ways. Housesitting seems to be a great fit! We both like to stay busy!
References 3
Mike & Jane Rushworth

Homeowner in Mallorca, Spain, Spain

Reference Letter for Mr. Robert John Goss, October 30, 2017
To Whom It May Concern:
I most definitely HIGHLY recommend Bob Goss as a trustworthy, reliable and dependable person able to do a variety of tasks with a professional maturity, approach and pride in whatever he does. His work is first-class and exceptional for all building (light construction) projects, lawn maintenance, gardening and handling of all types of animals/pets. Bob is an expert on all types of wildlife having worked and owned a variety of pets from early youth to now. Bob grew up on a farm which allowed him to interact with a wide variety of livestock. Animals are attracted to him and he has a good rapport with all types - how to feed and handle them. He enjoys such work.
Bob has visited my husband and family for years now and we are always amazed at how "hands on" he is from the moment he arrives. He has a "quick eye" to assess what needs to be done and how he can help, which he does to his maximum abilities in so many areas that we are always amazed! We appreciate Bob so much. Most guests visit to enjoy our lovely surroundings of Mallorca, Spain (and expect to be waited on, hand and foot) but not Bob. He comes to spend quality time with us but to also contribute which we find admirable and impressive. He is a "doer" who does not like to sit around so therefore, he "creates projects" that not only keep him busy and fit but adds to the surrounding - indoors and out. My husband and I are pet lovers - possessing horses, hens/roosters, sheep, dogs (several) and cats. They all love Bob and take to him instantly as he relates well with all types of animals. On his most recent visit, he finished a cabin my husband and I made for our daughter (to stay nearby yet have privacy)...that had been in a state of disrepair for 4 months due to unexpected circumstances. Bob instantly started laying floor tile, painting and repairing inside then built a deck, finishing off the outside of the house complete with a lovely firepit. He turned it from a "dwelling" to a HOME. My daughter is delighted with his work and also how FAST he completes the job! He is a hard worker and his partner, Debra also works hard by his side. They make a good team, are not afraid of hard work and also keep each other motivated. You could not have or find a better, more reliable and jovial couple to watch over your house, pets and other loved possessions than Bob and Debra. They are a JOY to be around and we wish they would never leave! My husband Mike even said that very statement.
Due to Bob's experience, expertise and top quality projects of his own over the years, he knows what he is doing and saves much energy, money and time while creating first-class results. Yes, I highly recommend Bob Goss for whatever opening an owner has, seeking a qualified, responsible housesitter. Your place will be in great hands with Bob and his partner Debra as potential housesitters all over the world. They are both world-traveled with knowledge from seeing the world which they still want to explore while physically capable.
Sincerely,
Mike and Jane Rushworth
Mallorca, Spain (from UK originally)
* Contact information available if requested
P.S. One more thing, Bob is a talented artist and Debra is a published author. They are looking for places where they can work but also be inspired for their creative outlets. This seems a good way to satisfy both sides for optimal benefits shared by all. A virtual "win/win".




Date of Service Oct 16, 2017
Christine Jarvis

Homeowner in Selby, United Kingdom

Bob Goss Reference
I am 79 years old with a variety of health problems living in UK. My sons live in Quatar, far away but always keep in touch. My husband died years ago so I am alone. I had a faulty deck that needed to be completely rebuilt but no one would do the job. I had several \"professionals\" look at this deck and they all said \"it cannot be done\". To dismantle and rebuild this deck would have cost a lot of money (at least 2,000 GBP) and if not done would have been hazardous to my health and the wellbeing of visitors. In other words it was a \"disaster waiting to happen\". Then I met Bob Goss.
He quickly surmised the situation and said that while it was indeed difficult there was hope! He did what many (much younger than him, I might add!) refused to do. It was a grueling job that no one else would take but he did it and now it is a complete success.
My sons kept nagging me to get it done and are so happy that they no longer need to worry about me or those who visit. I cannot say enough about the kindness and attention to detail that I witnessed and experienced firsthand from Bob. He is one of the nicest, kindest men I have ever met who also prides himself on doing a job well done. He could not have been more attentive or couteous.
I highly recommend Bob for whatever is needed because he is very \"hands on\" and capable. He did other \"odd jobs\" for the owners of a very nice farm nearby that required someone with persistence, determination and a positive attitude. With Bob it is always \"no problem\" and \"I can do\". I have nothing but praise for his work.
Regards,
Christine @ +441757210843




Date of Service Aug 14, 2017
Antony & Yvonne Baker

Homeowner in Wistow, United Kingdom

Reference for Robert Goss
Bob Goss came to visit us in UK as a friend but turned out to be much more than that! He did so much to help us on our country mansion - from mowing the lawn, cleaning out the pool, building barbecue pits, helicopter platforms and pruning shrubery, etc. Whatever needed to be done - he did. He has an eye for whatever is missing and proactively responds. We did not ask or expect him to do all of this but he felt obligated to lend a hand wherever and whenever he could. We loved having him visit us and enjoyed his positive attitude. He kept telling us "I like to stay busy!" whenever we told him he did not need to do this or that. He is always seeing something that needs to be done and does it immediately. He is amazing!
If anyone wants to have someone they can count on to not only protect their homes but also make everything more attractive...it is Bob! He is also great with animals and understands how they think, what they need due to his advanced experience which began as a youth. He grew up on a farm with many animals and then moved from UK to South Africa where he owned a large property abundant with wildlife. Bob is perfect for house sitting anywhere in the world and can adapt beautifully.
Antony Baker and Yvonne
+447711155550




Date of Service Jun 1, 2016