House Sitter
Clifford Andrews
To send a message to this house sitter, you must login or register.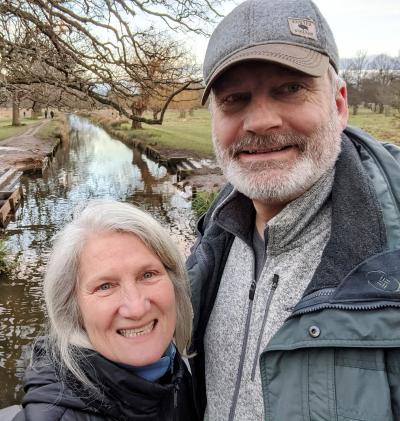 Location: Peachtree City, Georgia
Age: 61
Experience: 4 yr 6 mo
Rank:



rate this sitter
About Clifford Andrews:
Retired airline employee, I possessed US Homeland Security clearance. My wife of 32 years, is a former elementary school teacher. Having spent several years in Spain and Argentina, she speaks fluent Spanish. We have three adult children. Currently, we are on assignment with the Pioneer Auto Museum in South Dakota where I provide maintenance services while Anna engages customers in the Museum gift shop. We have extensive travel experience throughout Europe, USA, Australia, and South America. My wife and I have cared for: horses, dogs, cats, hamsters, guinea pigs, rabbits, goats, sheep, alpaca, kangaroo, chickens, ducks, cows and more. Our experience encompasses working on a 1.2M acre station in the Australian outback assisting with homestead renovation working with: horses, goats, sheep, emus, kangaroos and chickens. to taking care of prized performing dogs in Florida. We have cared for a small 25 acre farm with two ponies, while making repairs/improvements to the property. We both love animals; I especially, have an affinity with animals of all types. Our skills donít stop with our love for animals; a jack of all trades, Iím able to repair / fix / mend, just about anything: your vehicle, boat, or computer, is within my ability. We would be delighted to help with your property needs. We are: honest, trustworthy, discreet, confidential, non-smoking, professionally minded house sitters, looking after your property with the utmost of care.
References 3
Carol Waltens

Homeowner in Deleon Springs, Florida

Clifford and Anna Andrews performed a wonderful job, house and pet sitting for me. During the 5 weeks, I was in Europe, they had a big job to do, taking care of my very valuable performing poodles (4) and doves (8) including: walk, feed and exercise daily, on my two acre property with pool. They followed all directions: mowing, weeding, raking, watering plants, cleaning swimming pool, and used pool chemicals properly.

The Andrews work well togetherl, listen instructions, make notes, they communicated, every 72 hours, via email, as requested, with updates on my very valuable performing animals. I could not have found a better couple to take this sitting position. The Andrews were able to accommodate us, when our flight cancelled, delaying our return 24 hours. I will certainly contact them for our next trip away. Again, I highly recommend the Andrews to anyone needing a highly qualified sitter.




Date of Service May 23, 2016
Joseph Sansanelli

Homeowner in Panama, Central America

Cliff and Anna Andrews are of the highest integrity.
In the time that I have known them they have proven to be honest, loyal, dedicated, capable and trustworthy. They love and they care.
Anyone would be blessed and well pleased to make their acquaintance,
and honored to be called... friend.

Sincerely,
Joseph Sansanelli, OD




Date of Service Jan 7, 2014
Sean Chipman

Homeowner in Nangunyah, Austria

Cliff and Anna spent several months with us in Australia on our 93,000 acre ranch in the outback and our 25 acre ranch near Adelaide. During their time with us, on numerous occasions, we left the care of our livestock and pets to Cliff and Anna. They did an exceptional job in meticulously maintaining the house, the yards and the property. For an extended period, Cliff and Anna managed the 25 acre ranch with horses and our pet dog whilst also undertaking maintenance and improvement tasks to fencing, gardens, shed and vegetable garden. I would have no hesitation in recommending Cliff and Anna to look after your property.




Date of Service Nov 30, -0001