House Sitter
Carol Williamson
To send a message to this house sitter, you must login or register.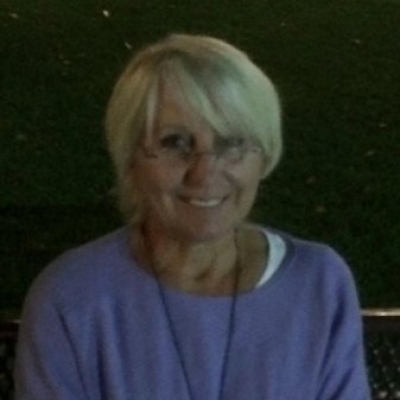 Location: Cornville, Arizona
Age: 68
Experience: 4 yr 7 mo
Rank:



rate this sitter
About Carol Williamson:
I would love to take care of your home, house boat or boat and pets. One of my favorite things to do is explore new areas. I am a non-smoker, quiet, and clean. I am a Project Manager, I currently work from home, which enables me to work from any location as long as you have high speed internet connection.
I try to walk and or hike daily so if you have a dog that likes to walk we'd be a perfect fit. I love animals, gardening, and being around water.
I currently do not have a pet.
I will leave your home cleaner than when you left it.
I prefer house sitting assignments 2 weeks to 2 years.
References 4
Gene Dove

Homeowner in Daly City, California

This is a letter of recommendation for house sitting for Carol Williamson. She recently took care of our home while we were on a trip for over a month. We came back and we were delighted to see how incredibly wonderful the house looked and how clean everything was. She definitely treated our home like it was her own. Everything was neat and and beautiful when we returned. She also took care of our cat and took care of the flowers. Carol's care for other people and their homes is indicative of what kind of person she really is....a caring, loving, compassionate and conscientious person.
I would recommend her for any housesitting job.
I would recommend her for any kind of service job whatsoever. I have known her for over six years and she continues to be one of the most outstanding and committed people I have met.
Carol really is a blessing and it shows by the way she lives her life and helps other people. Anyone would benefit from having Carol work for them. She continues to live her life in an exemplary manner. It is an honor to know her. Thank you.

In peace ,

Gene Dove




Date of Service Oct 1, 2015
Ken Livingston

Homeowner in Moss Beach, California

I have house sat for Ken 2 weeks for the past two years
carol is fabulous....she not only took good care of my dog but when I came home things were exactly as I left them...and am looking forward to having her take care of my home and dog again this summer...if u wish to contact me for any reason, call me at my office at 415-986-2255....cheers....Ken Moss Beach CA 2014

Carol was fabulous...the house was the same as when I left it and she went beyond what was expected. I had trouble with my car before she arrived and she willingly took it in for me. Most importantly was the care for my dog. She sent me periodic pictures of him and ran into a friend of mine on the beach who told me she took him for walks for a total of 8 miles every day. Couldn't ask for a better sitter.

KEN (, California, Aug 2015)




Date of Service Jul 7, 2015
Katherine L

Homeowner in Boulder, Colorado

Having Carol take care of the house and our dog made for a much more relaxing vacation. Prior to starting the house sitting job, Carol was very thorough in her questioning about my pets needs and routines. She asked things I didn\'t even think about. This attention to detail made me feel so much more comfortable leaving my house with a stranger. In our absence, I received periodic check ins and updates. She even took our dog to the vet because she was concerned with some GI issues of his. The care she took with him was beyond expectations. The house was left clean and tidy. We were thrilled with Carol and hope she will come back again!

KATHERINE (, Colorado, Jul 2015)




Date of Service Jun 1, 2015
Lynne Bickley

Homeowner in Boulder, Colorado

Carol house sat for me for (1) year while I was in Japan. She is fabulous, she took care of all kinds of situations for me including managing the removal, purchase and installing a new toilet, to overseeing a landscaping project and doing routine lawn care, etc. She is Very Honest.
Lynne B. Boulder Co




Date of Service Aug 8, 2011