House Sitter
Lucinda Zamani
To send a message to this house sitter, you must login or register.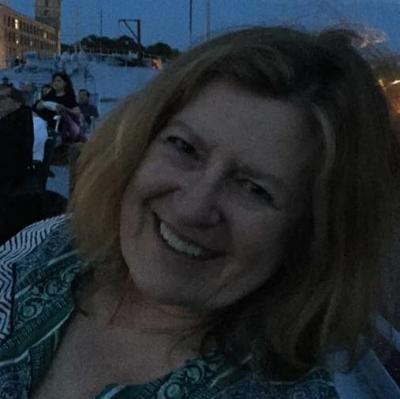 Location: Muskegon, Michigan
Age: 69
Experience: 4 yr 5 mo
Rank:



rate this sitter
About Lucinda Zamani:
Hello! I am a woman who loves to travel and experience new people and places. I retired as a teacher in 2014 after over 35 years of teaching English and English as a Second Language to students from all over the world. Now I want to be able to experience other parts of the world myself! . I am considering teaching ESL in another country at some point. Currently, though, I am available to house sit for you! I grew up in Grand Rapids, Michigan and then lived for twenty years in Los Angeles, California, and also lived near L.A. in the high desert as well as in Reno, Nevada for a year. Living out west I was fortunate to be able to explore a lot of the West Coast as well as many different states and parts of Mexico. I have also visited some areas of the East Coast of the US and eastern Canada such as Toronto, Montreal, and Quebec City. When I was thirty, I traveled to England and Europe on my own, which was quite a wonderful adventure, though challenging! I currently am living back in Michigan, a return to my Mid-western roots. I am a reliable, considerate, flexible, independent, and quiet person who loves traveling, nature, animals, art, music, theater, yoga, meditation, reading, hiking, camping, snow activities like cross country skiing and snowshoeing, birds, and being near (or on!) water. I have experience house sitting, am handy around the house, and can wield a mean screwdriver! I have had cats as pets since I was 20, so I do have plenty of experience taking care of cats. I also love dogs and have had experience dog-sitting. I am willing to travel to another state or country. I can speak and understand a fair amount of Spanish, too. I do have a current passport! Please contact me if you feel I would be a good fit for your house sitting needs. References available upon request.

References 6
Ann Spangler

Homeowner in Grand Rapids, Michigan

I dog and house sat for Ann for a week in February of this year, 2018. Her dog is a German Shepherd mix named Kallie, an incredibly sweet and gentle dog. You can reach her at (616) 540-6261 or by email at ann@annspangler.com




Date of Service Feb 17, 2018
Priscilla Whiteford

Homeowner in Frederic, Michigan

I am currently house sitting for Priscilla Whiteford at her house is Frederic, Michigan. She advertised for a house sitter here on this site, Luxury House Sitting. I have been house sitting here for her since November 1, 2017, and the job will end around May 1, 2018. You can contact her through the Luxury House Sitting website or by email at priscillawhiteford@gmail.com




Date of Service Nov 1, 2017
Michelle Barnes

Homeowner in Grand Rapids, Michigan

I dog sat for two dogs and house sat for Michelle three times during 2017, and am doing another dog sit/house sit for her the week of April 1, 2018. You can contact her at (918) 760-3328.




Date of Service Mar 20, 2017
Heidi Stukkie

Homeowner in Muskegon, Michigan

I have dog sat for Heidi several times while staying at her mobile home, beginning in 2016. She has one dog, a miniature poodle. You can reach her at (616) 308-2464 or by email at heidi.stukkie@gmail.com




Date of Service Jun 15, 2016
Leslie Dennis

Homeowner in Grand Rapids, Michigan

Caretaker for Leslie's elderly mother and also house sitter for Leslie and her siblings in 2015. I also took care of Leslie's cat for two weeks during one of her vacations in 2017. Leslie is very kind and gave my name to a few other people who also used my services for pet and house sitting. You can reach Leslie at 616-717-0295 (cell phone) or 616-458-0251 (home phone) or by email at lesliedennis22@gmail.com




Date of Service Jan 15, 2015
Christopher Sloan

Acquaintance in Grand Rapids, Michigan

I began cat sitting for Chris in July, 2013, but this reference page will not go back that far. I fed and took care of his two Siamese cats, Samantha and Skye, several times from July, 2013 through December, 2017. I also stayed at his various apartments or rooms a few times while taking care of his kitties. You can reach him by phone at (616) 403-6133 or by email at mandobro@yahoo.com




Date of Service Jul 4, 2014