House Sitter
Gary And Melody Robinson
To send a message to this house sitter, you must login or register.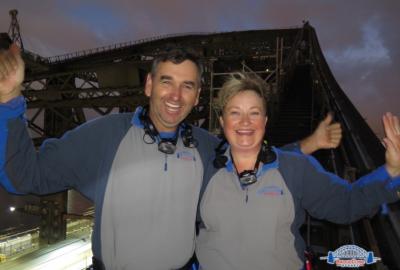 Location: Geurie Nsw, Australia
Age: 48
Experience: 1 yr 5 mo
Rank:



rate this sitter
About Gary And Melody Robinson:
We are a husband and wife (50 & 47 yrs) farming team from NSW, Australia. As our kids have "left the nest" and we are currently having a break from the workload of our farm - we are wanting to see and learn about the world - on a truely local level.

We have experience with machinery and livestock, as well as house-hold pets and would treat your home/business as our own and enjoy working with your team. We are keen to work as we travel, are not afraid of hard work and eager to learn new skills. We have much experience in many different areas including mechanics, farm duties, farm and household maintenance and fixing anything, retail/customer service, training, office duties and general cleaning. We do not have other languages, but we communicate well, in an honest and friendly manner with anyone we meet or work with.

We are an energentic and excited team who enjoy working together and with new people. We are keen to travel to many countries for short to medium term stays.
References 3
Dave And Alison

Homeowner in Shropshire, United Kingdom

Gary and Melody looked after our house and 3 cats for 16 days in March/April 2017.
After our initial emailing and Skype conversation, we had every confidence in them and didn\'t doubt that they would meet their commitment to us.
From the outset, they were very open about their intention to use our Shropshire home as a base for exploring this part of the UK and we were able to discuss this with them and be clear about how it would work, to the satisfaction of both parties.
They are a very practical couple with plenty of initiative and common sense; exactly what we needed when we were having a relaxing time on holiday.
Our house was up for sale while we were away and Mel and Gary very helpfully volunteered to have direct communication with the agent and facilitate access when required.
On our return, everything was in very good order - clean and tidy and the cats healthy and contented.
We are happy to recommend the Robinsons to others.




Date of Service Apr 17, 2017
Graham And Mardi Colbran

Employer in Dubbo, Australia

TO WHOM IT MAY CONCERN
Re: Gary & Melody Robinson

We are very pleased to be able to provide this reference for Gary & Melody as we have had the pleasure of a working relationship for nearly 20 years, which extended into a great friendship.

Gary & Mel are extremely likeable and happy people with great communication skills and amazing work ethic.
We came to know them as we supplied trucks, whilst they were running their extensive cropping farm in Central West NSW.

Gary and Mel have always taken great pride in their farm and been very successful at providing a safe and happy work environment, not only for their staff but contractors alike. They have always been heavily involved in the community, and are always there to lend a hand to anyone in need.

In the later years of our friendship, we have seen Gary & Mel raise 2 beautiful boys into grown men, who have always worked along side them on the farm, as a well oiled team.
Gary & Mel have always displayed a genuine concern for their family and friends and have always managed to juggle work and family life.

Gary & Melody have a wealth of life experience and will easily adapt to whatever future venture they decide on, and we firmly believe they would be a great asset to anything they feel they are suited to and we look forward to seeing where their zest for adventure takes them to next.


Yours Sincerely



Mardi & Graham Colbran
DUBBO SANDS




Date of Service Jan 30, 2017
Scott Holcombe

Homeowner in Corfield Qld, Australia

January 16, 2017
To whom it may concern,
We are a cattle company based in central western QLD over 112,000 acres carrying on average 10,000 head of cattle. We had the pleasure of Gary and Melody Robinson working for us over a period in 2016.
I found Gary and Mel to be highly skilled in all areas involved in our operation. This included, livestock management, water management, fencing, maintenance and mechanical.
Gary and Mel carry a very strong work ethic and have a "can do" attitude especially where difficult tasks arise.
Our operation at Corfield Downs can often be quite hectic at times and I found Gary and Mel to cope well with these sorts of pressures with work load and capabilities. They were assertive and didn't need to be told what to do. They had the ability to think for themselves and had good input into management decisions.
To conclude, I will say that this couple would be a great asset to have around. They have a lot to offer with a good sense of humor and a friendly smile.
Regards,

Scott Holcombe
CEO




Date of Service Jan 16, 2017