House Sitter
Valerie Hughes
To send a message to this house sitter, you must login or register.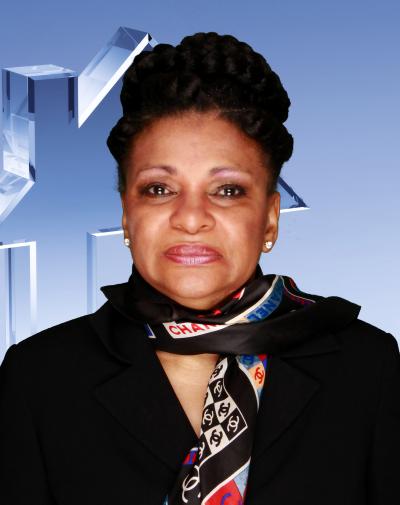 Location: Kansas City Missouri 64141, Missouri
Age: 65
Experience: 1 yr 8 mo
Rank:



rate this sitter
About Valerie Hughes:
Hello my name is Valerie Hughes, I am a Wholesaler In Real Estate in Kansas City Missouri. I love to work out and I am a Vegetarian, I like comedy movies and comedy shows, reading. I love music from the 80's. Love big cities for the "Agression and Progression, and the culture. I also love to travel and I have lived in New York and Los Angeles. Also I have traveled to the Islands Bahamas and Hawaii. I love nature, pets and plants. I went to California State North Ridge. I am currently working on my 'How To Book" Real Estate Is Everywhere" A book about flipping properties wholesaling. Also a member of Plaza Toastmasters I have my CC. I just started House Sitting, free to travel have passport and single. Will Take Good Care of Your Lovely home, plants, and pets. Sorry no Alligators!
References 5
Mike Wegener

Employer in Overland Park, Kansas

Hello and who it may concern. I am a REal Estate Investor In The "Urban Core Properties I worked with and purchased a "House Contract" from her Company. She was on time, and friendly, and showed interest in the complete transaction from start to finish. I told her that she was doing a fine job, and keep I keep in touch with her about future business. Valerie is a "Self-Starter" "Eager Beaver" and "Highly Driven" Very Spiritual Too! Mike Wegener 913-424-7971




Date of Service Nov 1, 2018
Annette Rudy

Employer in Kansas City, Missouri

Annette Rudy is A DTM of "Plaza Toastmasters" Valerie is a member of Plaza Toastmasters and has been a member since 2015 She has a "Competent Communicator Award" and is currently working on
her "Competent Leader Award" Joined 'Toastmasters" to help her with her "Book" Real Estate Is Everywhere" about Flipping Properties". You can call me at 913- 620-6273 We have met for several meetings about her being a "Toastmaster" in the meetings and roles.




Date of Service Dec 1, 2015
Sonya Hogans

Homeowner in Creve Cove, Florida

We met in New York, 8 years ago in a Hotel. She gave me her business card and we have been pen pals since then I was in New York to see my(famous) Aunt in a play Felah. Valerie was there on business.
We have talked about everything from food, to weather to politics. We build each other up, and keep each other in positive frames of mind. No matter what our trials and trubulations, we are there for each other! 954-816-5701




Date of Service Dec 1, 2015
Martin Okekeru

Employer in Kansas City, Missouri

Yes I worked with Valerie and her company off and on for many years about 11 years. I did her house inspections. She always paid on time. My Company "Continentiâl Engineering" . Home Inspections.
816-885-7259.




Date of Service Mar 1, 2015
Cathy Meier

Acquaintance in Kansas City, Missouri

I am Cathy Meier and I work for the Kansas City Public Library. I have helped Valerie with computer classes and have she has attended several computer classes that I have given. She is also a "Foodie"
a Pestitarian, and we have went on many lunches together at most popular "Ethnic Place" in Kansas City, Missouri She loves life, smiles a lot, and is eclectic. Works out at Westin Crown Center Hotel.
Gym.




Date of Service Feb 2, 2015