House Sitter
Raili Welch
To send a message to this house sitter, you must login or register.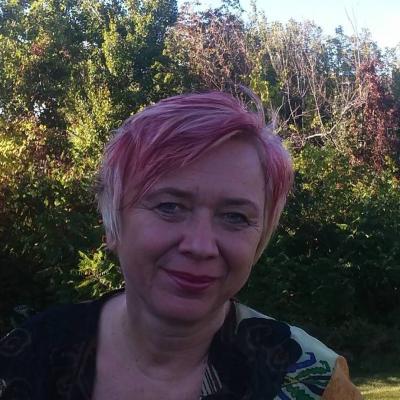 Location: Novi, Michigan
Age: 56
Experience: 1 yr 5 mo
Rank:



rate this sitter
About Raili Welch:
I am 55 year old widowed woman from Estonia with dual citizenship (USA and Estonia - EU) who currently resides in metro-Detroit area with my 20 year old son. My first language is Estonian, second English, third Russian and I am also able to communicate in Finnish. I have an economics degree (master) from Tartu University (Estonia) and photography associate's degree from Daytona State College (Florida). I have worked as a journalist in Estonian Television news departement (editor and producer). In the USA I have worked in the restaurant business, retail (high end designer clothes) and office manager-bookkeeper in an auto repair shop. In my life I have owned many different pets including siamese cat, white angora cat, a female german shepard and after that a male wire-haired fox terrier and a domestic grey-white cat. I have also owned parakeets and took care of a white cockatoo for 5 years. I have lived in several countries - Estonia, Finland, Austria and Germany. In the USA I have lived in Florida, Hawaii and Michigan. I am currently retired and seeking part time employment opportunities to see new places and earn an income as well. Previous house and pet sitting experience - short term assignments in my student years. But in 1990/91 I was a live-in companion for eldery lady in Espoo, Finland, taking care of a mansion and 2 german shorthair pointers.
References 2
Patricia Parko

Employer in Detroit, Michigan

Patricia Parko - 1 313 7013359
I have known Raili for over 25 years. We met while working together. She was hard working, very dependable and honest. Raili is one of the most practical and even tempered people I know. If she says she will do something, she will, and do it to the best of her ability and if she can't she will say no. Raili is a devoted mother and caretaker. I would absolutely leave my pet in her care!




Date of Service Jun 26, 2018
Amy Lee Kilmark

Employer in Livonia, Michigan

Ms.Kilmark (1 313 6941230) was my manager at PriBro where I was employed as a hostess. My duties also included organizing and planning private parties.




Date of Service Sep 1, 2016