House Sitter
Meredith Moyer
To send a message to this house sitter, you must login or register.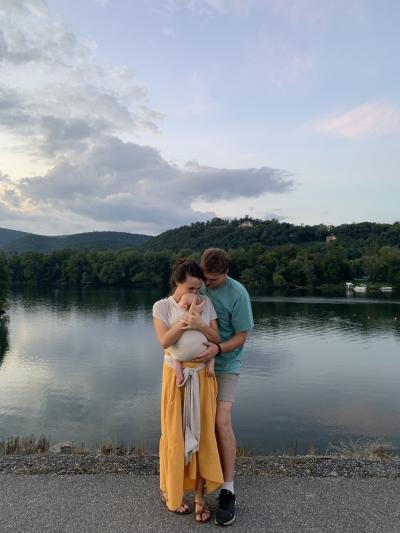 Location: San Diego, California
Age: 25
Experience: 9 mo
Rank:



rate this sitter
About Meredith Moyer:
Hello! My name is Meredith and my husbands' name is Gideon and we have a two-month-old daughter who is everything to us. We currently live in Pennsylvania and are wanting to take a year off and live somewhere new. Our lease is up the end of January so ideally, we are looking to find somewhere more "exotic" to live come February. Gideon has a degree in engineering and will potentially go back to school for more schooling maybe on the west coast. He also is very skilled in all things plumbing, electric, and construction and carpentry. His current job is as a plumber. I do not currently work as I am focusing mainly on taking care of our baby girl. But I have experience in hosting, food prep and photography and hospitality. I love new places, getting to know new people and getting my hands dirty either in a garden or with some clay. I have house sat a few other times when I was younger and have been in charge of cleaning for different jobs that I have had in the past. I love keeping things clean and organized almost to a fault. Some things that my husband and I love to do together is cooking, experimenting with different foods and going out to eat and going on walks in our neighborhood. This summer we have been going on two hour walks almost daily in the evenings. We are both passionate about learning anything and all things new. My favorite thing about is as a couple is that we are good at being open to new things and new ideas and not wanting to shut people down if we disagree with them.
References 2
Yuri Rosypal

Employer in Lock Haven, Pennsylvania

plumbing, heating, electric, ventilation, air condition & cooling, and miscellaneous maintenance.




Date of Service Nov 1, 2018
Ben Cheek

Employer in Cuddebackville, New York

building construction. building carpentry. wood mill operator




Date of Service May 1, 2015