House Sitter
Charlotte Mcmillan
To send a message to this house sitter, you must login or register.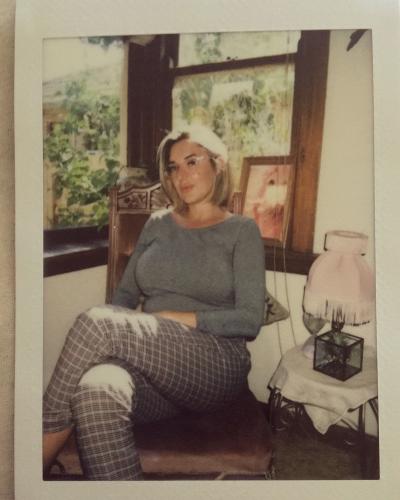 Location: Melbourne, Aus, Australia
Age: 25
Experience: 1 yr 1 mo
Rank:



rate this sitter
About Charlotte Mcmillan:
HI, I'm Charlotte. I'm 23 from Melbourne, Australia. I have a passion for studying psychotherapy, human and animal rights and various spiritual practises. I'm very health focused, including daily yoga, exercise and meditation into my days as well as nutritional plant based foods. I love spending time with animals and pay close attention to their needs. I study business online and work from my laptop which enables me the privilege of being able to travel and work. Passport ready, I am happy to travel anywhere I feel safe and keen to explore and immerse myself in different cultures. I only speak English but am learning Spanish. I am house sitting in Aus until July then plan to head to Europe.
References 4
Susan -

Homeowner in Melbourne, Australia

Nellie was happy and healthy, well looked after by Charlotte. The house was very clean and tidy, and the washing was brought in and folded. We will be happy to have Charlotte house-sit again




Date of Service Apr 29, 2019
Glenis -

Homeowner in Melbourne, Australia

Charlotte did a great job looking after my standard poodle, Dante semed very happy and well looked after when I returned home. My house was left very clean and tidy which I really appreciated. I would certainly have Charlotte come again to look after Dante and would highly recommend her to others looking for a sitter. Thank you Charlotte.




Date of Service Mar 11, 2019
Pelagie Hebert

Homeowner in Melbourne, Australia

Charlotte looked after my house in Melbourne while I was away for 2 and half weeks. My two dogs Monty and Jack grew very fond of her and she comes to visit them occasionally. She left the house exceptionally clean and I have known her and her for mother over 10 years. A very trustworthy, honourable and respectful young lady. Thankyou Charlotte.




Date of Service Oct 9, 2018
Leonie Brown

Homeowner in Melbourne, Australia

Charlotte looked after my Rottweiler, Reggie while I went to Broome, Western Australia for 3 weeks. She kept the place clean and even left me a slice of cake she baked just before I got home. What treat to come back to! Reggie always enjoys her company and I felt very safe leaving the house in her capable hands. Would highly recommend A+




Date of Service Jan 1, 2015