House Sitter
Avani Amore
To send a message to this house sitter, you must login or register.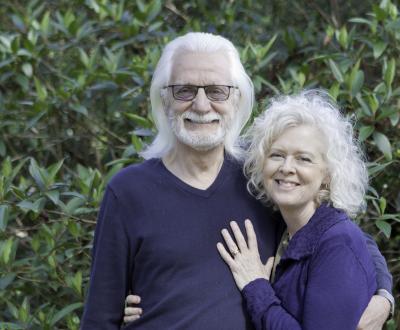 Location: Albion, Australia
Age: 54
Experience: 9 mo
Rank:



rate this sitter
About Avani Amore:
About Avani & Keith Amor
We are a mature, responsible, semi retired Australian couple who adore animals. We are also non smokers who have the occasional glass of wine.
Most of the time we've had animals as part of the family until last year when sadly our 15 year old Maltese X passed away.
Shortly after we decided to travel and experience some places we've not seen before. We love nature and being out a bit from the hustle and bustle of city life although we do enjoy good restaurants and movies. Both of us have a fascination with history and culture and absolutely love being in the thick of nature.
We both have a healthy sense of adventure and love to be helping out and involved in projects when we can which is why we've participated in various volunteer programs in Africa. Mostly to do with wildlife conservation.
We are both very experienced animal carers since both of previous dogs had numerous health ailments which needed constant consideration. Hence w
e've both had plenty of experienced administering medicines etc. Avani has also had experience with feeding orphan elephants in Africa.
Avani is an avid nature photographer with a particular passion for animals and nature. She's spent the past 12 years travelling to Africa to capture images of a variety of wildlife. You can see her gallery at avaniamore dot com.
Why we want to house sit
Our passion is to travel and explore, particularly in Europe and Africa.
House sitting provides the perfect opportunity to explore new places, connect with local culture and experience the unconditional love that is unique to our animal friends.
Since we lost our little dog Ben 12 months ago house sitting and caring for animals provides a wonderful opportunity to give our love and affection.
We've been in beautiful Italy since October 2018 and we're keen to experience difference contrasting places.
Our experience
We are extremely house proud, clean, responsible, reliable, resourceful and also caring animal lovers. But not only that we have had extensive experience with managing staff and looking after customers and guests so we are both people friendly, tolerant and patient.
Keith has extensive property and construction industry experience which is very handy if small problems or maintenance issues arise. He's very resourceful and solution oriented. Maintaining pools, gardens, pumps, reticulation systems etc is not a problem.
Keith has had over 40 years in the property development and maintenance industry plus business development. He's also very good with managing staff if the need arises.
Avani is a photographer with a particular focus on nature and animals. She's showcased your work mainly in the US and Australia and is keen to develop her work further.
We are registered house sitters on 3 other housesitting sites including trusted house sitters and have completed a number of housesits all with 5 star reviews.
References 3
Sue Martin

Homeowner in Brisbane, Australia

Our 17 year old Groodle was in good hands with Avani and Keith. They were able to arrive 2 nights before we left and knew the signs and symptoms that our boy was in pain. We were able to set up appointments which Avani and Keith attended. After following the treatment routine plus lots of love, we came home to a happy and bouncy dog . Our house, garden and car were in perfect, clean condition- just how we left it. We communicated regularly during our month away and we felt comfortable and confident in their management of all things. It was our first time using house sitters and Keith and Avani will only be "strangers" until that first "hello".




Date of Service Sep 20, 2019
Heather Wilson

Homeowner in Pullenvale, Australia

We\'d like to thank Avani and Keith for housesitting and looking after our dog Jackson for the last 3 1/2 months. Jackson is of course our first priority and we were so grateful for the fantastic communication all the way through our holiday, keeping us up to date his wellbeing and care with photos, a little video, emails etc. He sustained a small injury to his claw and was taken to the vet and cared for during his recovery. Jackson was well looked after, had lots of cuddles and he really misses them. Keith looked after our new pool, keeping it clean, checking the pool chemistry regularly. He looked after our large lawn and garden including use of ride on mower. `Keith was a builder in the past and and had a good understanding of all requirements, household systems, pool, aircon, using fireplace, gas refills, garden equipment, and any maintenance issues etc. Keith used our car to take pool water for check, Jackson to vet etc and even gave it a wash before we arrived home. Avani and Keith are a trustworthy couple, they were also very understanding when our fridge broke down and when we needed to come home a couple of days early due to a family emergency . The bonus - a great sense of humour. We are very grateful for all of the care of Jackson, our home and garden, would highly recommend them and hope that they will return at some stage in the future. We wish them all the very best.




Date of Service May 25, 2019
Mukti Grace

Homeowner in Brunswick Heads, Australia

Avani looked after my home and beautiful dog while I had an extensive tine away overseas. I am quite fussy and a bit anal and I have to say my home was picture perfect on my return and my little fur fellow was very happy and well looked after. I highly recommend this couple as they are very conscious, responsible and kind. your precious world is safe in their hands.




Date of Service Mar 22, 2019