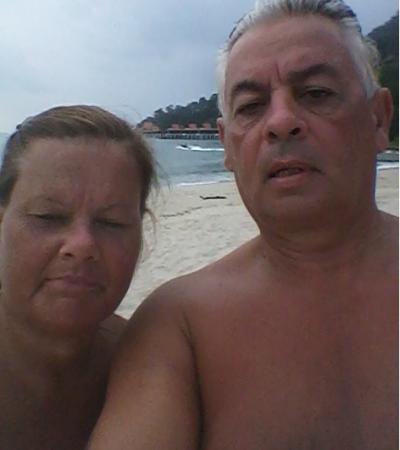 Location: Stafford, United Kingdom
Age: 61
Experience: 1 yr 11 mo
Rank:





rate this sitter
About Andrew Jones:
We have been working on a large country estate as a Housekeeper/cook and a Chauffeur/Gardener handyman .
Are duties include looking after a horse and 2 dogs ,cats and administering medicines to the elder animals , we also have experience with chickens. I am also experienced at garden maintenance using ride on mowers, strimmers, leaf blowers etc and car valeting as a trained chauffeur.
My wife is an excellent housekeeper/cook and can supply first class references, we are both used to working in high net worth households and are discreet and security conscience .
I am approaching 60 and we are looking to get some new travel experiences in are lives while we are fit and healthy.
We can supply criminal record checks , both drive and can supply excellent references.
We do not charge to sit.
Feedback Received 5
We should also add that there was a very nice surprise for our return after a tiring flight from the US - Anne had cooked us a delicious chilli con carne !!!! David and Sue xx

Reviewed Dec 11, 2018 by homeowner in Roncey, France
Andy and Anne looked after our house, dogs, cats and chickens for three weeks. They are very professional and very likeable people who can be completely trusted to look after the prize possessions, ie the animals. Andy also very successfully undertook some running maintenance on the cooker ! The dogs would have loved to go back home with them. We will certainly be requesting their help in the future and look forward to seeing them soon. We highly recommend them and wish them every success in their travels. With best wishes to you both, David and Sue Chapman, France

Reviewed Dec 11, 2018 by homeowner in Roncey, France
Andrew & Anne just spent A month house sitting for us and we were very pleased with their care of our home, our small little garden, and most importantly, our dogs! They literally left our home and 4 fur babies in better condition than when we left. We can't say enough about their attention to detail and extra care they brought to our assignment. One of our dog is older and has some health concerns, we were quite apprehensive about leaving him for such a long duration. However, we received update frequently which helped ease our mind and let us know how well he was adjusting. And before we are home, 2 of my little girls being sick and has diarrhoea but with lot of care they recover in short time. They even had our fur babies' food ready in the fridge and new bedsheet upon our return. What more can we ask for! We'll have them again as our house sitters without hesitation! Thank you once again Andrew & Anne!!! Till we meet again.... Lots of love from us and our fur babies. XX

Reviewed Oct 22, 2018 by homeowner in Gelugor, Asia
Forgot to mention that Andrew was nice enough to cut our grass in the garden (which is quite big) and Anne ironed a pile of my clothes while we were gone. Thank you very much for all your help with everything!

Reviewed Sep 24, 2017 by homeowner in Villars-sur-Ollon, Switzerland
Andrew and Anne pet/house sat for us for over a week in September 2017; they took a very good care of our 3 pets, plants and the house. They are both very professional, reliable and responsible. Wishing them only the best on the future. Violeta Leblond

Reviewed Sep 23, 2017 by homeowner in Villars-sur-Ollon, Switzerland
References 4
Gwen Mccarthy

Employer in Nr Salisbury, United Kingdom

Working as a couple on a large estate as a chauffeur/gardener /handyman and my wife as a housekeeper /cook. Also looking after 2 dogs and a horse and giving medication to the older animals.




Date of Service Aug 31, 2017
David Hall

Employer in Stafford, United Kingdom

Chauffeur/assistant,
Taking Mr hall to business meetings and looking after his schedule.




Date of Service Feb 2, 2017
Carmen Watson

Employer in Wolverhampton, United Kingdom

My wife was working for many clients as a self employed housekeeper and can supply excellent references if required.




Date of Service May 30, 2016
Pam Corbett

Homeowner in Stafford, United Kingdom

Working as a family chauffeur




Date of Service Apr 1, 2014