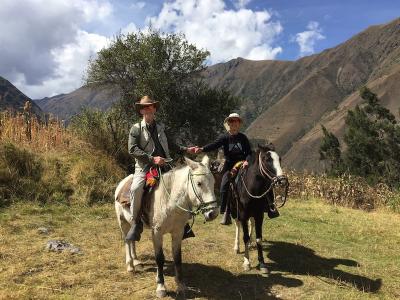 Location: Princeville, Hawaii
Age: 69
Experience: 2 mo
Rank:



rate this sitter
About Elaine Schaefer:
We are a retired couple in our mid 60's who have been house/pet sitting internationally since 2013. We love travel + animals and find house and/or pet sitting a perfect blend of experiences.
I am a real estate broker (downsizing my clientele) and my husband, Jack is a retired engineer from the Government. In his prior position, he held several security clearances. My prior work experience was as a police sergeant and after that, as a salesperson/office manager for a custom jeweler handling fine gems and expensive jewelry.
We are both non-smokers, (and only sit in smoke free homes) non-drinkers, house proud, extremely honest, trustworthy, dependable and resourceful. We love animals and have enjoyed many sits with dogs, cats and even cows and a pony. Excellent care of your furry family and home is of critical importance to us. We keep our own home clean and well maintained and expect to do the same with yours.
We are internet savvy and happy to connect with you during your travels as many times as you'd like, to ensure you are comfortable and satisfied with how your pet and/or home is being cared for. Between the two of us, we can figure out or fix most anything. We do require internet access when we are traveling so if your home does not have wifi connectivity please don't consider us. We look forward to hearing from you.
References 17
Debbie Jacques

Homeowner in Powell River, Canada

Elaine and Jack were very personable and we were very happy having them house sit for us. They communicated with us effectively while we were away and our dogs were much better behaved on our return! Highly recommend Elaine and Jack.




Date of Service Dec 17, 2018
Hester Ernest

Homeowner in Port Macquarie, Australia

Jack and Elaine housesat for us for five weeks, caring for our two dogs and home in a most satisfactory manner.
We found them to be calm around our pets, spending enough quality time with each and adhering to their established routine. We received regular updates and photos of our dogs, which emphasised the quality of care our pets received.
Our home was as clean as we\'d left it, the garden watered, potplants well looked after and our car pristine.
During an unscheduled visit home, they were sensitive to our needs and gave us the run of the house by staying at a hotel for a few days. On our return they once again chose to give us privacy by not overstaying their welcome.
We recommend Jack and Elaine as very good housesitters without any hesitation, and would welcome them back anytime.




Date of Service Apr 23, 2018
Diana Albergate

Homeowner in Princeville, Hawaii

My husband and I live in Princeville in a single family home with two cats, Callie and Koko. We took a 9 day trip to California recently and were fortunate enough to have Elaine Schaefer and her husband Jack Benzie take care of our cats and our home. They did a wonderful job as the cats were safe and well cared for as was our home.

I certainly would have no hesitation to utilize their services in the future and heartily recommend them to others. Callie and Koko agree wholeheartedly.




Date of Service Mar 1, 2018
Amanda Steve

Homeowner in Milton, United Kingdom

Elaine and Jack did a short sit for us as an 'extra' at the end of their trip, and we were so glad to meet them/ have them in our house. They were friendly, took their responsibilities seriously, accommodating and we were just generally happy to have them looking after our 2 precious cats!




Date of Service Aug 31, 2016
Emma Barnett

Homeowner in Reading, United Kingdom

Elaine and Jack are the perfect house sitters - organised, reliable, trustworthy and very easy going. Our sensitive boy was well cared for and happy and healthy on our return. They kept us well informed of what they'd been up to with him and it really enabled us to relax knowing that he was in such good hands. They also took care of our large garden and the house was cleaner on our return!




Date of Service Aug 13, 2016
Steve Rita

Homeowner in Wells, United Kingdom

Elaine and Jack did a great job looking after our cats and our home. All arrival and departure arrangements went smoothly and the house was very clean and tidy when we arrived back.

Thoroughly recommended as housesitters - they would be welcome to stay here again.




Date of Service Aug 6, 2016
Annette Andy

Homeowner in Stoney Stanford, United Kingdom

Leaving our three dogs with Elaine and Jack was very easy, as we felt like friends within hours of meeting. The boys (dogs) were as relaxed as if we had been there. Elaine sent pictures and reassurance whilst we were away, and the house was in tip top order when we arrived home. We look forward to meeting up with Elaine and Jack again, as friends. We cannot recommend them highly enough to justify the job that they did! Thank you again.




Date of Service Jul 23, 2016
Annette Andy

Homeowner in Stoney Stanton, United Kingdom

Leaving our three dogs with Elaine and Jack was very easy, as we felt like friends within hours of meeting. The boys (dogs) were as relaxed as if we had been there. Elaine sent pictures and reassurance whilst we were away, and the house was in tip top order when we arrived home. We look forward to meeting up with Elaine and Jack again, as friends. We cannot recommend them highly enough to justify the job that they did! Thank you again.




Date of Service Jul 23, 2016
Polly Blewett

Homeowner in Worthing, United Kingdom

This was our first time using house sitters whilst we went on Holiday. Elaine and Jack are SO organised and made it very easy to make plans with them to house sit. They are a friendly and happy couple, a pleasure to welcome them into our home. Lulu & Dora the cats tested them a little (well the neighbourhood toms really) but they weren't fazed. Our cats really appreciated their company whilst we were away and seemed very happy. They also left our home very clean and tidy and looked after the garden and allotment very well indeed!




Date of Service Jul 5, 2016
Barbara Earnest

Homeowner in Chiclana De La Frontera, Spain

This quiet , but capable couple , looked after our house for just a week. Everything was perfect on our return.
Rosie , our 10 year old dog , adored Jack.
I would certainly recommend them.
They did a great job.




Date of Service Jun 1, 2016
Glen M.

Homeowner in Maun, Africa

Jack & Elaine house sat for me in Maun, Botswana for 3 weeks in December, 2015. They were dedicated to caring and ensuring my pets (3 dogs and a cat) were looked after. My animals are more important to me than my house! They also walked the dogs daily and groomed the little terrier. I found them to be very responsible and trustworthy. They also took good care of my house, the vehicle I had loaned them and my domestic staff.




Date of Service Dec 1, 2015
Sally C.

Homeowner in Barwon Heads, Australia

Jack and Elaine have just house-sat for us here in Australia, flying across the Pacific to
do so. They are a very friendly, pleasant couple who genuinely cared for our dog and two
cats. We have returned to a clean and tidy house and garden and contented animals. Their
communication was great in the lead up to the house-sitting assignment, and also whilst
we were away with regular email updates. I only wish we could have given them some
better weather for their stay.




Date of Service Sep 1, 2015
Julie Criner

Homeowner in Ajijic, Mexico

Jack & Elaine Schaefer house sat for us in Mexico just south of Guadalajara for 3
1/2 weeks. They arrived on time, they were a delight to spend the day with
prepping them on what we needed them to do while we were gone.
Off we went, 2 days after we were gone our poor healthy kitty got very ill. Being
in a foreign country, with only phone numbers of neighbors that could help, they
acted immediately and save our precious boy. We didn't even leave them
enough money and they took it upon themselves to make sure all was handled
well.
Our home was in perfect order when we arrived home.
Thank you Jack & Elaine so much for handling a stressful situation that could
have ended very badly.
The big boy Vegas is doing great and back to his normal self.
Thanks and would have you again anytime!!
Julie & Wayne from Chapala, Jalisco, Mexico




Date of Service Aug 1, 2015
Nita Rothschild

Homeowner in Sonoma, California

Elaine and Jack are trustworthy, reliable, energetic, and very competent housesitters and petsitters. They did a wonderful job taking care of our dog and cats, and making sure our house was in good shape. I highly recommend them




Date of Service Jul 1, 2015
Penny Smith

Homeowner in Chudleigh, United Kingdom

Jack and Elaine are a friendly calm , efficient couple who cared lovingly for my dog and cat whilst I was away.
They had to make considerable effort in travelling- air,bus and train to get here!

I would recommend them thoroughly !




Date of Service Jul 1, 2015
Anita Mike

Homeowner in Didcot, United Kingdom

Elaine and Jack are a lovely warm and friendly couple and made our first venture into using house sitters a pleasure. Our cats appreciated their company whilst we were away even though they didn't see much of them and we hope that Elaine and jack would consider sitting for us again next year




Date of Service Jun 18, 2015
Melissa Anderson

Homeowner in Puhi, Hawaii

Elaine and Jack have housesat for us on multiple occasions. They are extremely responsible. We went on multiple trips with no worries that they would take care of our house and pet. The first time Elaine and Jack stayed at our house our cat at the time was extremely shy. We were concerned that he would be uncomfortable with new people in the house. Within days he was snuggling with them on the couch. This was a miracle, as he rarely did that with us. They are courteous, responsible, reliable, organized, and friendly. If you chose to hire Jack and Elaine you will leave on your trip reassured that they will take care of your property and pets with impeccable care. We recommend them with the highest rating possible.




Date of Service Apr 4, 2015