House Sitter
Kelsey Young
To send a message to this house sitter, you must login or register.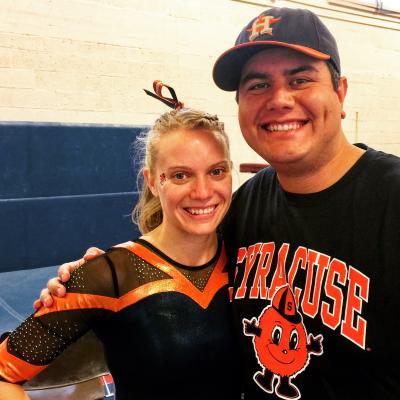 Location: Waseca, Minnesota
Age: 31
Experience: 1 yr
Rank:



rate this sitter
About Kelsey Young:
My partner, Kelly Elias, and I make a fantastic house sitting team. I am a full-time PhD student in geography through Syracuse University, and I prefer to work and study from home. Kelly is studying full-time for his teaching license in special education. He also works as a paraprofessional for a public school in the metro, and he owns a small lawn care business.
We have been house sitting full time since June 2018 for a variety of clients. During this time we've cared for a number of dogs, cats, and even a cockatiel. Our current housekeeping responsibilities involve maintaining a manicured lawn.
We are looking for either short or long-term house sitting opportunities in the Minneapolis-St. Paul area beginning July 12, 2019.
We are quiet, contemplative people who will take pride in caring for your home, your pets, your plants, and your property while you are away.
References 7
Scott Young

Homeowner in Waseca, Minnesota

In home care for a golden retriever/akita mix and a tabby cat: adhered to a feeding schedule, walked the dog daily, cleaned the cat's litter box daily, and cleaned and vacuumed before the owner's return from a week-long vacation. Checked the garden daily and picked strawberries as they ripened. Checked mail daily. Watered house plants and outdoor plants as needed.




Date of Service Jun 14, 2019
Alejandro Baer

Homeowner in St. Paul, Minnesota

Long term house sitting (4 months +). Primary responsibilities include occupying and monitoring security of the home, snow removal during the cold months, spring lawn care, ongoing lawn care and landscaping, maintaining a clean and tidy home, checking mail daily, putting out garbage bins weekly, making minor repairs as they arise, communicating with tree service professionals, and communicating regularly with homeowners while they were out of the country. Supplied our own towels and linens.




Date of Service Mar 11, 2019
Jeremy Kunkel

Homeowner in Northfield, Minnesota

Ten days of in home care for a senior golden retriever and a cockatiel: adhered to a feeding schedule, exercised the dog, entertained the bird, cleaned the bird cage, cleaned and vacuumed before the owner's return. Used a snow blower on the driveway during three days of a winter storm, checked mail daily, watered house plant (for child's science experiment) on a schedule, washed and changed linens in the bedroom.




Date of Service Feb 16, 2019
Darlene St. Clair

Homeowner in Fridley, Minnesota

Occupied and monitored security of the home, cleaned and vacuumed before the owner's return, washed and changed linens in the bedroom, filled the outdoor bird feeder, shoveled and de-iced the driveway. Kelly also provides ongoing regular lawn care service for this homeowner.




Date of Service Feb 13, 2019
Natalie Koch

Homeowner in Syracuse, New York

Long term house sitting (1 month +). Primary responsibilities included occupying and monitoring security of the home, snow removal, maintaining a tidy home, putting out the garbage bins weekly, checking mail daily, and communicating regularly with the homeowner while she was out of the country.




Date of Service Nov 29, 2018
Timur Hammond

Homeowner in Syracuse, New York

In home weekend care for a puppy hound mix and a tabby cat: adhered to a feeding schedule, cleaned the litter box, picked the puppy up from doggy day care, walked the dog daily and reinforced training behaviors.




Date of Service Sep 7, 2018
Katie Tucker

Homeowner in Minneapolis, Minnesota

Long term house sitting (~1 month). Primary responsibilities included occupying and monitoring security of the condo, cleaned and staged the condo for real estate viewings, communicated regularly with the homeowner while she was out of state.




Date of Service Jun 30, 2018