House Sitter
Margaret Long
To send a message to this house sitter, you must login or register.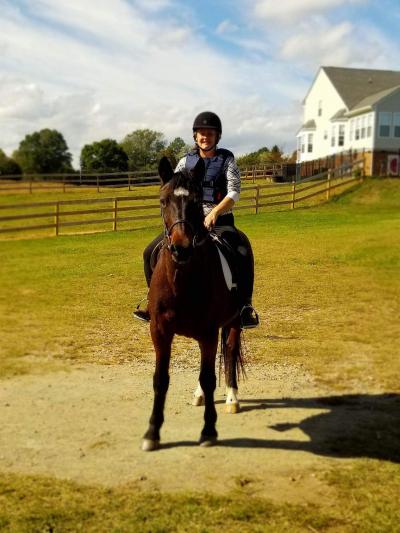 Location: Midlothian, Virginia
Age: 60
Experience: 1 yr 4 mo
Rank:



rate this sitter
About Margaret Long:
I'm a retired executive with a life long passion for dogs, cats and horses. I bred, raised and trained Connemara ponies, had my own farm, and have been a foster home for golden retrievers as well as an owner of many labs, retrievers and dear little mitts. I am appreciative and respectful of good and valued things, from the heirlooms of my family to the mundane but intensely sentimental things that are part of a family home with animals: the favorite toy, the right blankie etc. Having beaten cancer recently, I find my energy baseline has changed, and instead of pet sitting for friends here and there I'd like to do it as a lighter career. I will also be seeking assignments where I have friends and family nearby to enjoy! I'm also the mom of a college student and have the time to extend TLC to your precious pets and private home.
Changed
References 3
Holly Richard

Homeowner in Powhatan, Virginia

Cared for the private home and two yellow labradors on several occasions when the Richards were away. Winter Creek is a beautiful farmstead with a custom home and barn of recent construction, and the Richards can attest to the fantastic welcome I get from Tucker and Chloe whenever they see me. I love them
And they know it.




Date of Service Jan 1, 2015
Kim Harrison

Homeowner in Moseley, Virginia

Provide drop in care for both family dogs and Guiding Eyes for the Blind puppies in training at the Harrison farmstead, as well as light horse care. Ensured the safe return of all dogs from the barn to the house - not always easy with the many enticing distractions of the farm! Kim Harrison and I have been horse friends for over 10 years, and she can attest to my veterinary competency, my connection to her animals, and my overall character and trustworthiness.




Date of Service Jan 1, 2015
Liz Cornfeld

Acquaintance in Germantown, Maryland

Friends for over 40 years, Liz is a fellow cat and dog owner and lover who can attest to my passion for animals, my life long commitment to their ownership and care, and
To my character and trustworthiness in general.




Date of Service Jan 1, 2015