House Sitter
Kathryn Nelson
To send a message to this house sitter, you must login or register.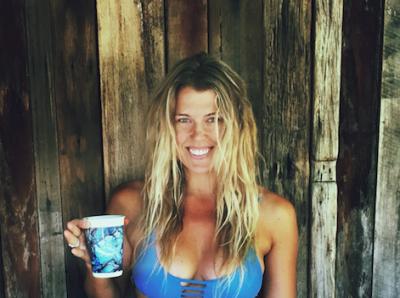 Location: Byron Bay, Australia
Age: 34
Experience: 11 mo
Rank:



rate this sitter
About Kathryn Nelson:
Hello! I am fresh to Hawaii from Australia. I am an entrepreneur, a budding author, and a "Sustainability Influencer." I teach people how to live with less impact on the planet (look me up www.instagram.com/plasticfreemermaid ). I am currently writing a book on how I quit using single-use plastics ten years ago.
I am available to house sit until the book is finished! I will have to travel for work a few times this year and look forward to house sitting for the peace and quiet during the downtime. I enjoy the tasks of maintaining home and garden and love the company of animals; these all sweetly balance the work of writing.
I am up at dawn and in bed just after sunset. I do not drink or do drugs. I am responsible and trustworthy. I love animals and I love the concept of living with Aloha. My hobbies include gardening, yoga, running, hiking, sailing, freediving, surfing, reading novels, researching indigenous traditions & recipes, cooking, and building my business.
References 4
Andrew Bakonyi

Homeowner in Sydney, Australia

Andrew and his family own a gorgeous house on the water in Vaucluse, Sydney. They were away for the winter and I watched the home and their dog, Kobe, for two weeks. This included multiple walks every day with Kobe and coordinating with cleaning and maintenance people who were coming to do work on the house. It was a beautiful place to take care of.




Date of Service Jul 7, 2018
China Cisney

Homeowner in Santa Barbara, California

I housesat for China and her husband Dylan for one month. This included caring for their two adorable cats. China liked to check in, so I communicated with her regularly to assure her all was well, updates on the cats, and if anyone came by the house for any reason. I also helped take care of the gardens.




Date of Service Jul 1, 2018
Jordan Lerum

Homeowner in Malibu, California

Jordan is a dear friend and she asked me to watch her family home when they went travelling. All was easy and well in their gorgeous Malibu home.




Date of Service Apr 20, 2017
Rhianon Mateer

Homeowner in Byron Bay, Australia

I have been a housesitter for Rhianon (Raz) multiple times. Raz owns a beautiful home in Bondi Beach, Sydney as well as a large property in Byron Bay, Australia. I have managed both properties with no issues. I am courteous and easy to communicate with. I always keep his home tidy and full of fresh flowers and vegan desserts upon his return!




Date of Service Jan 1, 2017