House Sitter
Cherice + Billy Christianson
To send a message to this house sitter, you must login or register.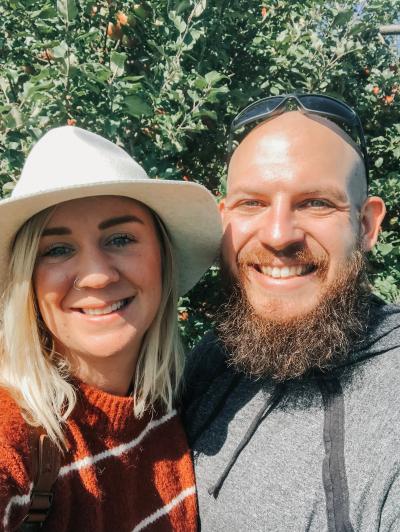 Location: Henderson, Minnesota
Age: 30
Experience: 8 mo
Rank:



rate this sitter
About Cherice + Billy Christianson:
Meet Cherice & Billy: Super team couple, calm energy, loves cats!! Highlights of our 6 yr adventure include our first international trip where we got engaged on an island of Thailand, our wedding in Mexico last year, and our most recent 4 month excursion around Southeast Asia (Bali, Thailand and Vietnam).
We are currently working on building a mobile home out of a School Bus and plan on exploring the United States once it is complete. Living in Minnesota, WINTER IS COMING and we are ready to put a pause on building our home and make some memories in warmer weather :) Having built an accounting/virtual assistant business that allows us to have location independence, we are looking to take advantage of that now! All we need is good wifi and warm coffee!
As animal lovers without pets, we pour our love on those we pet sit for or volunteer at the Humane Society wherever we are. Billy is a master dog walker and I am a cat whisperer, having had cats my whole life. Together we are a great team caring for your pets, physically and intuitively connecting to your pet.
We are non-smokers, gifted in organization and travel. Billy is a virtual CFO for a law firm, and Cherice is an executive assistant for multiple women run start-ups. We are excited to meet you and your fur babies (if applicable). Look forward to sharing more with you.
References 2
Bill Christianson

Acquaintance in Pine City, Minnesota

Father of Billy Christianson. Feel free to quiz him about us :)




Date of Service Jan 1, 2019
Liz Oxendale

Acquaintance in Minneapolis, Minnesota

Liz was our landlord when we moved into a newly built apartment in St. Paul, MN last year. We got to know each other well as we were active in working with her to help build up the community feel of the apartment building as well as trouble shoot little "issues" that happened when the off site maintenance man couldn't come in time.




Date of Service Jan 1, 2018