House Sitter
Stephen And Eva Scott
To send a message to this house sitter, you must login or register.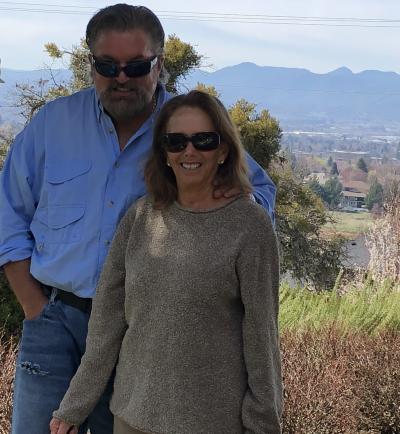 Location: Madeira Beach, Florida
Experience: 7 yr 10 mo
Rank:



rate this sitter
About Stephen And Eva Scott:
My wife Eva and I have had an amazing 34 years married, with two children and three grandchildren! We are a Christian couple, non-smokers ,and simply treat others and their property like we would want someone to treat us and our property. We are retired yacht owners, running our boat as a captain and mate/stew husband and wife team for over 25 incredible years, and have since retired! We would love to pamper your home like we do our own home and our yacht! We feel that we have gained a lot of wisdom in this business already from being in the yachting industry. The boats are always 100% in Pristine condition, and that's how we always leave the boats and homes. We always leave properties nicer than how we found them. We are experienced in most items a homeowner may need, from security, maintenance, home cleaning or detailing, and any type of pet sitting, and are 100% trustworthy with your privacy! We are looking for longer term sittings, but are ok with shorter terms. We are really interested in the months of January thru March and or thru May if needed, but are available most anytime! Give us a call or email, we promise you will never be disappointed!!
Sincerely,
Stephen and Eva Scott
Feedback Received 2
Sorry but I would not have this house sitter back .

Reviewed May 7, 2019 by homeowner in Coral Coast, Fiji
Stephen and Eva stayed at our house for 2 month. Our dog had a great time! The house was kept very clean.

Reviewed Dec 11, 2018 by homeowner in Panama, Panama
References 4
James Hickey

Homeowner in Ontario, Canada

We were hired to manage his property and also provide the maintenance, rentals, security and cleaning. We have worked for him for almost 10 years. We house sit their property from 1 week to 1 month intervals when needed.




Date of Service Jan 20, 2014
Robert Bowman

Homeowner in Indian Shores, Florida

We were hired to provide property management, rentals, security, maintenance and also cleaning . We have worked for the Bowman's for approx 5 years! We also house sit their property from 1 week to 3 month intervals when needed.




Date of Service Jan 1, 2014
Michael Columbo

Homeowner in Madeira Beach, Florida

We were hired to provide property management, rentals, security, maintenance and also cleaning . We have worked for the Columbo's for approx 3 years! We usually house sit their property from 1 week to 1 month intervals when needed.




Date of Service Jan 1, 2014
Tom Howell

Employer in Miami, Florida

We have worked for Mr. Howell on a seasonal basis running and maintaining his 112 ft Motor Yacht as Captain and Mate/Stew for over 10 years. We are responsible for maintenance, engineering, interior and exterior maintenance and detailing, security, assistance in booking charters, flights, and at times hotels and marinas for their trips. He has recently sold his yacht and this has lead us to the house/yacht sitting business.




Date of Service Jan 1, 2014