Search
Sitter Spotlight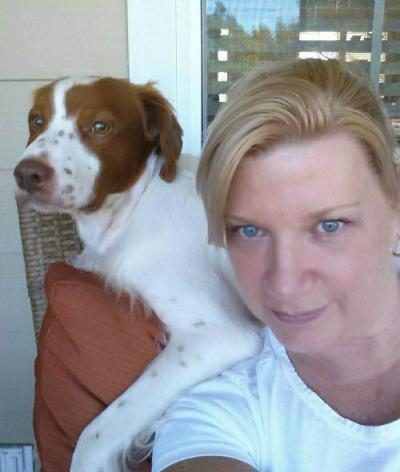 Aiken, South Carolina





Members
House Sitting Assignments in Indiana
Welcome to Luxury House Sitting! Below is an example of the quality of homes offered by our community of home owners. Some home owners prefer to list their homes and allow you to apply for their house-sitting position, while the vast majority of our registered homeowners simply browse our house sitter profiles and contact those who they wish to interview.
One story ranch on the beautiful St Joseph River! 20 minutes from the Notre Dame campus! Owners out of town on business until the end of January. Light housekeeping for the home. Lawn service will care for 1+ acres. More info once you're selected!





Oct 15, 2015 - Jan 31, 2016
Need someone to care for older gentle doggie while we are on a short vacation to nashville, indiana. He is not used to kennels and is deaf, so is nervous about other places than his own home.





Sitter Assigned to Property
We have a beautiful 4 bedroom home. We have two dogs bichon. 1 cat and a fish tank. Plants will need to be watered. Mail collected. New to town here and not knowing anyone we need a house sitter.





Sitter Assigned to Property
Our 8,000 square foot home in ten wooded acres is currently listed for sale, but after two months we have had no showings, despite substantial publicity. We are uncomfortable leaving the house empty while we wait for the right buyer to come along. We are interested in someone who could help us maintain the indoor lap pool (and swim in it, of course!) and keep it neat and ready to show at





Aug 1, 2015 - Jan 1, 2016
| | |
| --- | --- |
| | Watch house and feed and water 4 little dogs and 1 outside cat dogs are outside also. |
| | |
| --- | --- |
| | Single level, 2 bedroom property, 2 bath. beautiful house, lots of outdoor space, lots of trees and nature. Feel like you're in the country when you are right in the City. I have one cat that also needs to be taken care of, she likes lots of attention and just likes 2 know someone is there just for her. |
| | |
| --- | --- |
| | 3 bed, 2 bath, ranch. Bonus room upstairs. Fenced back yard with deck. Garage parking in Avon Indiana. I have a 9 year old pug named Roscoe. He has diabetes, is blind, and partially deaf. He requires 2 doses of insulin per day through a needle. He\'s very lovable and sleeps most of the time…. actually he sleeps unless you wake him! lol. He is extremely easy to take care of. Other than th |
| | |
| --- | --- |
| | Private estate 12 minutes north east of downtown indianapolis. over 15,000 ft. with living area of about 9,000 ft. |
Thee dogs, one cat to let in and out of garage. Not indoor animals. Various dates up to one month Just make sure house is functioning





Sitter Assigned to Property
| | |
| --- | --- |
| | A single detached 5 bedroom duplex. |
House Sitters
Once you've registered, be sure to update your house sitter profile with a good photo and description so that our home owners can get to know you before they decide to contact you.

Home Owners
Luxury House Sitting is accepting home listings from around the world. For home owners, membership is 100% free. Register Today to get in touch with our responsible community of house sitters.

| | |
| --- | --- |
| United States | Worldwide Traveler |