Find House Sitting Assignments
Welcome to Luxury House Sitting! The map below represents home owners who have registered with our community. To connect with homeowners around the world, please login or register as a House Sitter.
Newest Assignments Listed with Luxury House Sitting
The following assignments were recently listed and are currently available for application! Review each assignment and apply for those that interest you. Homeowners will review each applicant, and interview the candidates that best suit their needs.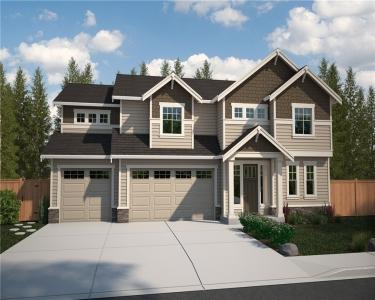 | | |
| --- | --- |
| Dates Needed: | Apr 4, 2018 - Apr 10, 2018 |
| | |
| --- | --- |
| Description: | Two year old 2750 sq ft home, with all the modern amenities, in one of Seattle's most walkable neighborhoods. Greenwood.Banks, bars, restaurants, coffee shops, live theater, supermarkets, a library, h... read more |
assignment currently has 5 applicants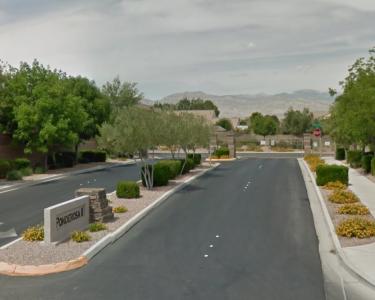 | | |
| --- | --- |
| Dates Needed: | Jun 4, 2018 - Jun 26, 2018 |
| | |
| --- | --- |
| Description: | We have two cats that are indoor/outdoor. No litter box. They need feeding in morning and evening. Also we have corn snakes that will need fresh water every few days. snakes can be fed once during... read more |
assignment currently has 3 applicants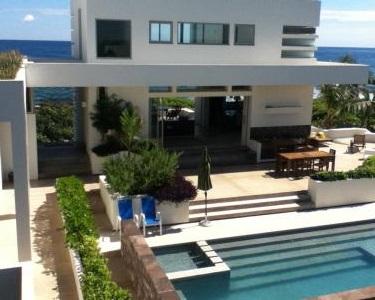 | | |
| --- | --- |
| Dates Needed: | Apr 7, 2018 - Jul 7, 2018 |
| | |
| --- | --- |
| Description: | Oceanfront home with saltwater pool. No pets. Daily maid and caretaker service 6 days/week. A daily presence to see that house is kept in order, pool is cared for and provide a presence for securit... read more |
assignment currently has 24 applicants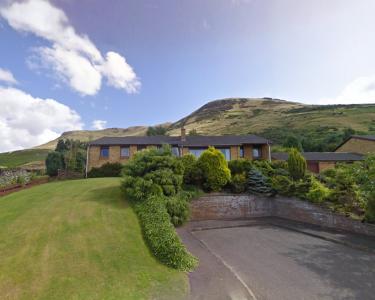 | | |
| --- | --- |
| Dates Needed: | Mar 6, 2018 - Mar 20, 2018 |
| | |
| --- | --- |
| Description: | Spectacular westward views over Loch Leven, St Andrews or Edinburgh 40 mins by car. Great walks. This assignment is taking place in Kinross, United Kingdom, and the dates of the assignment are Mar 6, ... read more |
assignment currently has 2 applicants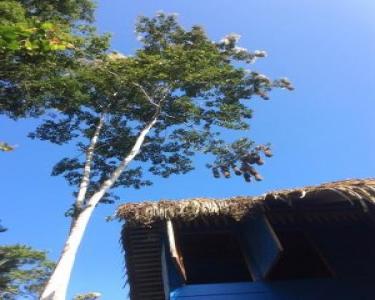 | | |
| --- | --- |
| Dates Needed: | Mar 2, 2018 - Mar 10, 2018 |
| | |
| --- | --- |
| Description: | Stay at house and care for 2 dogs. House is 2 bedroom 2 bath near beach. This assignment is taking place in Puerto Viejo, Costa Rica, and the dates of the assignment are Mar 2, 2018 - Mar 10, 2018... read more |
assignment currently has 6 applicants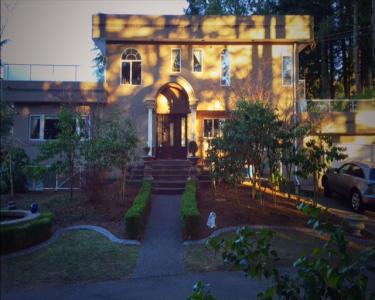 | | |
| --- | --- |
| Dates Needed: | Feb 28, 2018 - Mar 31, 2018 |
| | |
| --- | --- |
| Description: | I am looking for a pet/housesitter who preferably is retired, an author or someone who works a lot online or just one who feels like having a month or so off and spend time with a lovely couple, Makai... read more |
assignment currently has 5 applicants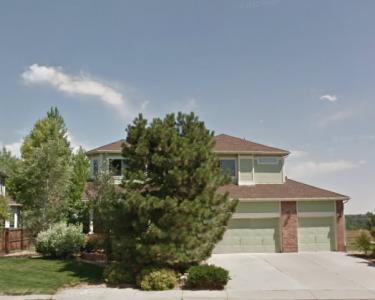 | | |
| --- | --- |
| Dates Needed: | Feb 10, 2018 - Mar 10, 2018 |
| | |
| --- | --- |
| Description: | House sit in Nampa ID This assignment is taking place in Arvada, Colorado, and the dates of the assignment are Feb 10, 2018 - Mar 10, 2018... read more |
assignment currently has 4 applicants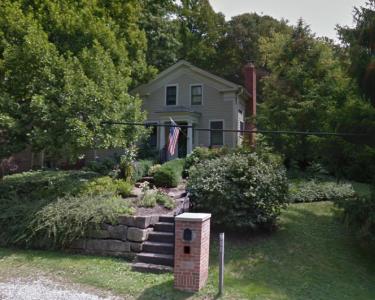 | | |
| --- | --- |
| Dates Needed: | Mar 17, 2018 - Mar 25, 2018 |
| | |
| --- | --- |
| Description: | House and Dog sit for 1 week. Siberian Husky and Cav King Charles mix (2 dogs), water plants. Great dogs- they are sweethearts. This assignment is taking place in Akron, Ohio, and the dates of the ass... read more |
assignment currently has 0 applicants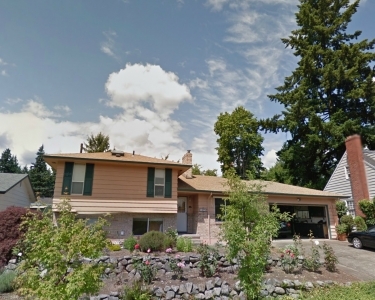 | | |
| --- | --- |
| Dates Needed: | Mar 5, 2018 - Mar 13, 2018 |
| | |
| --- | --- |
| Description: | We have a lovely tri-level home with great neighbors. Our cat, Ballou, needs a pill twice a day mixed with a small amount of wet food. He's a sweetheart. We also have an outside cat ... read more |
assignment currently has 1 applicants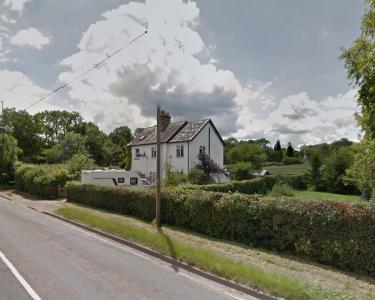 | | |
| --- | --- |
| Dates Needed: | May 26, 2018 - Jun 3, 2018 |
| | |
| --- | --- |
| Description: | House and pet sitting of our 3 dogs 8 chickens and 2 geese 5 bedroom detached home in Rural location with great facilities close by and if required use of vehicle This assignment is taking place in ... read more |
assignment currently has 3 applicants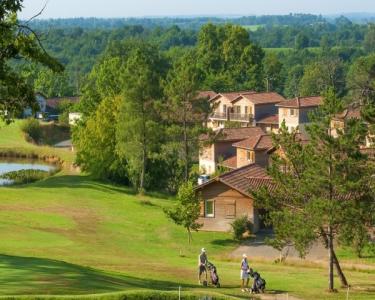 | | |
| --- | --- |
| Dates Needed: | Mar 1, 2018 - Mar 8, 2018 |
| | |
| --- | --- |
| Description: | Looking for a couple to take good care of our house and pet sit for our moggy, 2yr old spaniel and goldfish. This assignment is taking place in Opio, France, and the dates of the assignment are Mar 1... read more |
assignment currently has 4 applicants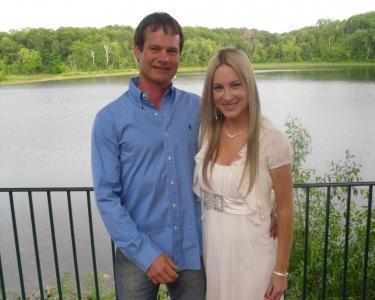 | | |
| --- | --- |
| Dates Needed: | Mar 24, 2018 - Mar 28, 2018 |
| | |
| --- | --- |
| Description: | Hi, we have a spacious, very clean and nice place that we would like a house sitter for. We do have 2 dogs that would also need to be looked after and are very minimal as far as looking after them. We... read more |
assignment currently has 2 applicants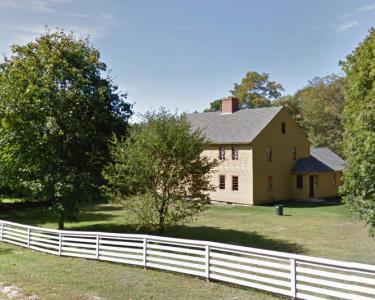 | | |
| --- | --- |
| Dates Needed: | Feb 23, 2018 - Mar 14, 2018 |
| | |
| --- | --- |
| Description: | Concerned about heating, snow removal from boiler vent, generator vent and clearance to bulkhead and propane fill ....... no pets.We are looking for someone to check on the house a couple of times a w... read more |
assignment currently has 2 applicants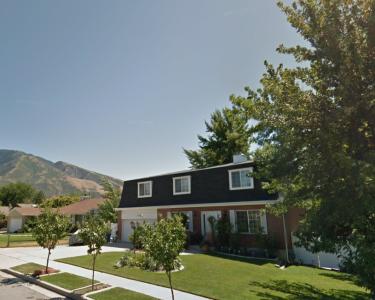 | | |
| --- | --- |
| Dates Needed: | Jun 1, 2018 - Sep 1, 2018 |
| | |
| --- | --- |
| Description: | Walk the dog This assignment is taking place in Sandy, Utah, and the dates of the assignment are Jun 1, 2018 - Sep 1, 2018... read more |
assignment currently has 10 applicants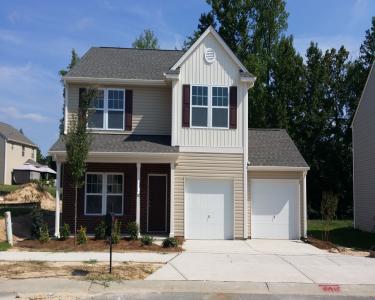 | | |
| --- | --- |
| Dates Needed: | Dec 1, 2018 - Dec 1, 2019 |
| | |
| --- | --- |
| Description: | Seeking a house/dog sitter, I will be leaving the country for a year. Sitters will have an furnished room, washer and dryer, bathroom, garaged parking space, all utilities except internet and cable. T... read more |
assignment currently has 10 applicants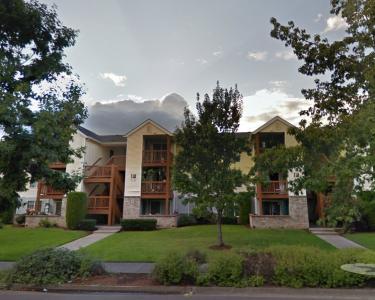 | | |
| --- | --- |
| Dates Needed: | Feb 23, 2018 - Mar 3, 2018 |
| | |
| --- | --- |
| Description: | Little apartment to enjoy and take care of two 6 month old kittens. Feed and change litter box and give attention to. This assignment is taking place in Tualitan, Oregon, and the dates of the assignme... read more |
assignment currently has 3 applicants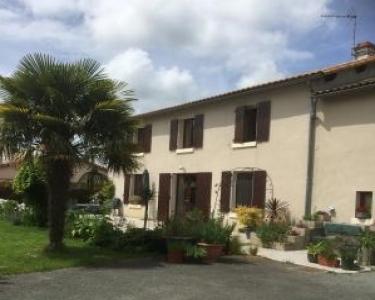 | | |
| --- | --- |
| Dates Needed: | Jun 1, 2018 - Nov 30, 2018 |
| | |
| --- | --- |
| Description: | Looking after the care and security of our house ,while caring for 3 ponies and 2 dogs We have a 4 bedroom house ,private and detached ,10 Mins from a main town Lezay ,20 mins from a large town Melle... read more |
assignment currently has 12 applicants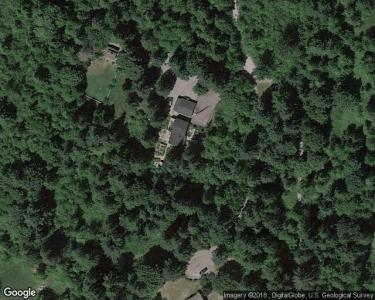 | | |
| --- | --- |
| Dates Needed: | Apr 2, 2018 - Apr 19, 2018 |
| | |
| --- | --- |
| Description: | We are looking for a house sitter to stay at our home while we take a road trip. Our dogs and cats are very friendly. Our home is clean and located on 2.5 fenced acres in Hobart. We had a small hobby ... read more |
assignment currently has 11 applicants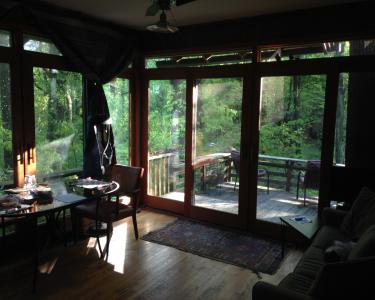 | | |
| --- | --- |
| Dates Needed: | Dec 1, 2017 - Apr 15, 2018 |
| | |
| --- | --- |
| Description: | Cabin in Rappahannock County, VA * Care for indoor/outdoor cat * Pay heat bill only ($100.00 per month) * Requires 4 WDr vehicle * Fully furnished * EMT/Fire Station .05 miles away *Smithsonian C... read more |
assignment currently has 4 applicants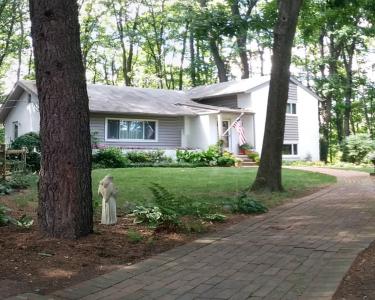 | | |
| --- | --- |
| Dates Needed: | Apr 1, 2018 - Jul 30, 2018 |
| | |
| --- | --- |
| Description: | Begin and end dates are approximate, but I listed the entire quarter as a room would be available the entire time. We have four indoor/outdoor cats who need someone to feed them twice a day and ... read more |
assignment currently has 12 applicants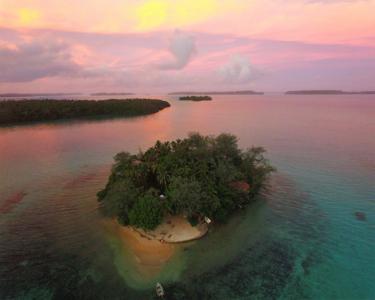 | | |
| --- | --- |
| Dates Needed: | Mar 28, 2018 - Jun 2, 2018 |
| | |
| --- | --- |
| Description: | Private 3-acre tree house and beach resort island seeking island sitters while we go overseas for about two months. We are closed to the public and any guests. Please look after it with our best inter... read more |
assignment currently has 32 applicants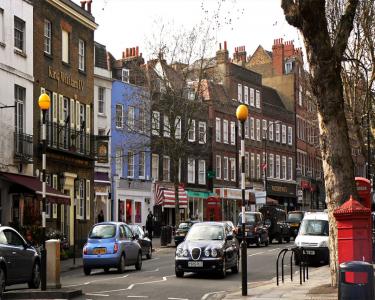 | | |
| --- | --- |
| Dates Needed: | Dec 1, 2017 - Mar 1, 2018 |
| | |
| --- | --- |
| Description: | Small self contained studio flat in the heart of Hampstead Village This assignment is taking place in London, United Kingdom, and the dates of the assignment are Dec 1, 2017 - Mar 1, 2018... read more |
assignment currently has 29 applicants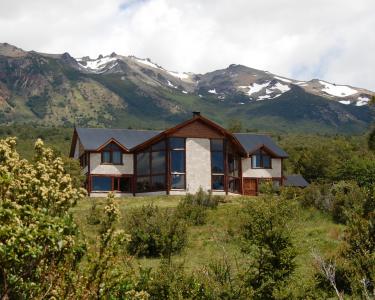 | | |
| --- | --- |
| Dates Needed: | Sep 10, 2017 - Apr 1, 2018 |
| | |
| --- | --- |
| Description: | Greetings! We are a family that built and run a lodge in the Patagonic Andes, Province of Chubut, Argentina. The place is 18 kms South of the town of Corcovado, 380 kms South of Bariloche. It is lo... read more |
assignment currently has 11 applicants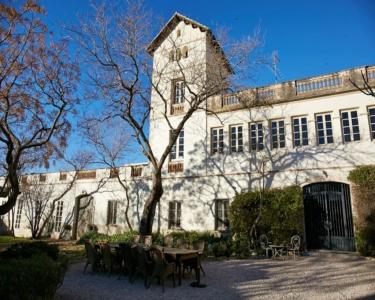 | | |
| --- | --- |
| Dates Needed: | Oct 1, 2017 - May 1, 2018 |
| | |
| --- | --- |
| Description: | Come and care for a beautiful mansion in Spain near the beach that is run as a Casa Rural (like a BnB). There are 7 rooms for guests, and a separate suite for live-in caretakers. The historic property... read more |
assignment currently has 19 applicants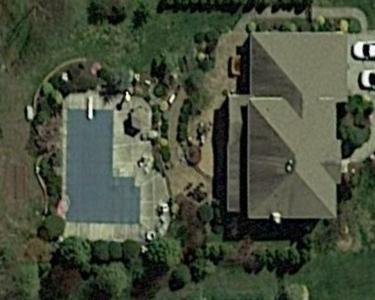 | | |
| --- | --- |
| Dates Needed: | May 12, 2018 - May 29, 2018 |
| | |
| --- | --- |
| Description: | Care for house and pets. 3 small lovable dogs, & 1 bird. Single family colonial on quiet street. Large back yard for dogs This assignment is taking place in Monroe Twp, New Jersey, and the dates o... read more |
assignment currently has 23 applicants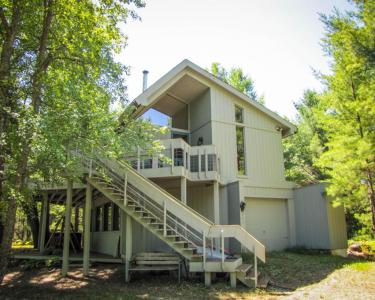 | | |
| --- | --- |
| Dates Needed: | Oct 29, 2017 - May 1, 2018 |
| | |
| --- | --- |
| Description: | Need house lived in from October 29 to May 1. Keep house clean. House is on Upper Manistee River, lower Michigan's cleanest trout stream. Surrounded by state forest, ideal for cross country skiing and... read more |
assignment currently has 27 applicants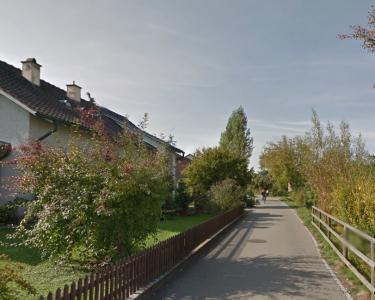 | | |
| --- | --- |
| Dates Needed: | Jun 1, 2018 - Sep 30, 2018 |
| | |
| --- | --- |
| Description: | House and Garden, 2 cats. Musician's household with grand piano and harpsichord. Would be great for Musician/Academic. One hour Train to Zürich. 10 min. on foot from lake in Romanshorn. ... read more |
assignment currently has 40 applicants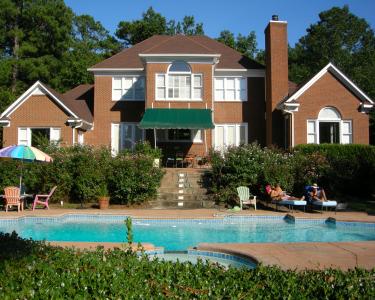 | | |
| --- | --- |
| Dates Needed: | May 1, 2018 - Jul 31, 2018 |
| | |
| --- | --- |
| Description: | No longer available This assignment is taking place in None, South Carolina, and the dates of the assignment are May 1, 2018 - Jul 31, 2018... read more |
assignment currently has 33 applicants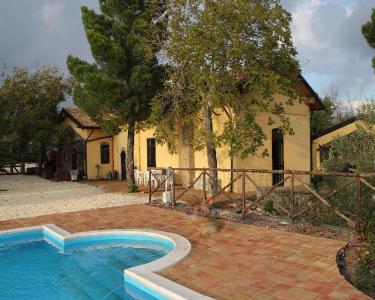 | | |
| --- | --- |
| Dates Needed: | Aug 16, 2017 - Aug 16, 2018 |
| | |
| --- | --- |
| Description: | Long term house and dog sitting required. Would suit a couple, car provided, all utilities paid, small monthly wage given. Required to care for three well trained dogs, care and maintain family home... read more |
assignment currently has 69 applicants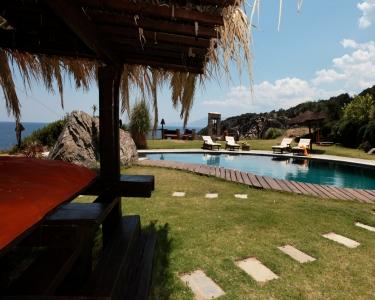 | | |
| --- | --- |
| Dates Needed: | Nov 10, 2017 - Mar 27, 2018 |
| | |
| --- | --- |
| Description: | Couple or family needed for very remote estate during autumn/winter months. It's strategically situated near Athens (only 2-hours drivers and ferry) and yet in the middle of nowhere; right on the sea ... read more |
assignment currently has 65 applicants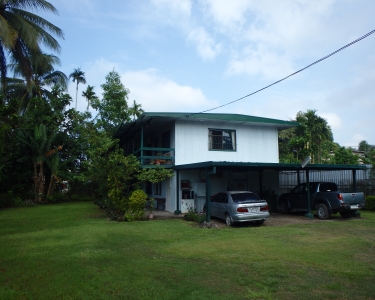 | | |
| --- | --- |
| Dates Needed: | Mar 1, 2017 - Feb 27, 2018 |
| | |
| --- | --- |
| Description: | Great tropical location, less than 400 meters from the sea, in a safe neighbourhood of Madang. This property, consisting of 2 large houses needs house-sitting until it sells (which could take up to a ... read more |
assignment currently has 8 applicants
| | |
| --- | --- |
| Dates Needed: | Apr 15, 2019 - Jul 15, 2019 |
| | |
| --- | --- |
| Description: | A real 'Out of Africa' experience for an adventurous nature loving couple. A small estate on the edge of a large lagoon 40 km to the SE of Maun, the gateway to the Okavango Delta. Wild life incl... read more |
assignment currently has 70 applicants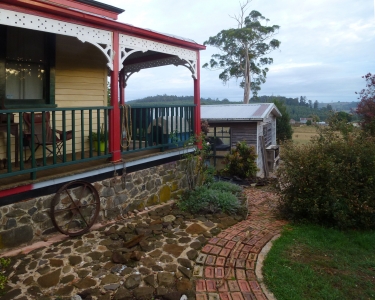 | | |
| --- | --- |
| Dates Needed: | Apr 24, 2018 - Nov 1, 2018 |
| | |
| --- | --- |
| Description: | I am looking for someone who will stay for 5/6 months. I invite people to stay for 2 weeks just so I can get to know them before I leave and be happy about them in my home for such a long time. Send m... read more |
assignment currently has 3 applicants
| | |
| --- | --- |
| United States | Worldwide Traveler |