House Sitter
Spencer Howard
To send a message to this house sitter, you must login or register.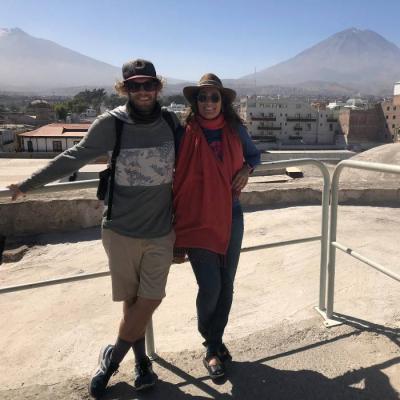 Location: Mountlake Terrace, Washington
Age: 32
Experience: 8 mo
Rank:



rate this sitter
About Spencer Howard:
Well I've been traveling both inside and outside of the United States for about 10 years now and l'm looking to continue this journey. I've lived in 8 states and 2 countries and I've loved every moment of it. I've held a job since the age of 15 and don't think I'll ever stop working, maybe work less though is the goal haha. My girlfriend and I will be traveling for the next year and our destinations include Southeast Asia, Australia, New Zealand, Europe and Brazil. We plan to live and work in New Zealand for roughly 4-5 months from February until June/July and then traveling to Europe the month of August to explore some more. We both currently live in Seattle, WA and I work in restaurants as a bartender/server and she works as a caregiver. We are both very respectful of peoples feelings, belongings, property and space. I think we would be perfect for house sitting and hope to possibly house sit along the way seeing as it would be beneficial to both parties. Always willing to talk and give more information and hope to hear back from you all!!!
References 2
Piper Foulan

Employer in Seattle, Washington

Bartending all brunch shift every Friday-Sunday from 7:30-3:30 making sure all drinks for entire restaurant are properly made and delicious. Helping with side work throughout the shift to ensure that the restaurant is running smoothly and adequately. Maintaining a positive work environment so that work is enjoyable and guest are happy.




Date of Service Mar 7, 2018
Tom Zins

Employer in Cincinnati, Ohio

Bartend/Server/Manager at a casual fine dining located in Cincinnati, OH. Duties include making sure all customers are giving excellent service and tending to, In charge of managing upwards of 10 employees and making sure they are all properly supported for success, maintaining a positive work environment so staff works well together and customers are happy, In charge of collecting and depositing all cash and credit card transactions for entire shift.




Date of Service Feb 1, 2016