House Sitter
Alyse Chamberlain
To send a message to this house sitter, you must login or register.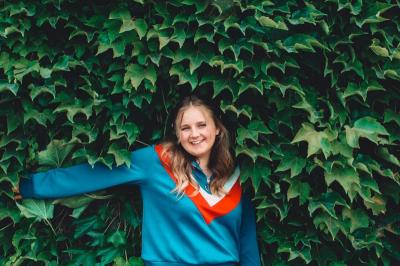 Location: College Place, Washington
Age: 19
Experience: 10 mo
Rank:



rate this sitter
About Alyse Chamberlain:
Hello! I am an experienced and reliable house sitter, I have been house sitting for several family friends for 4 years, since i was 14. I do not drink or smoke.
I am currently taking online Graphic Design classes so I would be able to stay with your pets and house as much as is needed. I love to travel, so I thought this would be a great way to experience different cities and cultures.
I graduated High-school early and started college at Walla Walla Community College.
I am a honest and hardworking person, I take my responsibilities very seriously.
I love animals and have grown up with them my whole life.
I have taken care of all kinds of animals, cats, dogs, reptiles, sheep, horses and other farm animals. In High-school I took two years of a Veterinary Technician class where we, raised sheep , sheared them, fed them daily and gave them there 6 month shot.
Thank you for taking the time to read this. I am looking forward to working with you!
References 3
Lisa Wagner

Homeowner in Walla Walla, Washington

To whom it may concern,
I'm writing this to recommend Alyse Chamberlain for employment as a house sitter while the residence are out of town.
Alyse is a happy, kind, and very responsible individual as she has house sat in my home on a number of occasions. She faithfully collected our mail, took the garbage out to the street, took care of our cats and dogs, and maintained and cleaned our house as well.
I highly recommend her for any employment she may seek. Please feel free to contact me for any further questions you may have regarding this delightful young lady.
Sincerely Lisa Wagner,
E-mail:wagnerd13@msn.com




Date of Service Jul 24, 2019
Johneen Willis

Homeowner in College Place, Washington

To whom it may concern,
I have had Alyse Chamberlain house sit for us for the last several years (usually 2 to 3 times a year) and she has done everything from cleaning, feeding outside animals, watching three dogs and watering and caring for flower and shrubs. She has always done a fantastic job and every time we have come home we have been totally happy with her taking care of our place. It is always clean when we come home and the animals are all doing great. Our dogs love her and are always excited when she comes to the house. I would 100% recommend her for taking care of home and property, she is super respectful and honest. I never have to worry when we leave and it is such a nice peace of mind when you know you can trust the person staying at your home and with your animals.
Sincerely Johneen Willis,
If you have any questions please call me at (509) 200-1630




Date of Service Jul 3, 2019
Linda And Criag Newcomb

Homeowner in Walla Walla, Washington

To whom it may concern,
Alyse Chamberlain was an excellent house sitter for us while we were away for 3 weeks. She cleaned the house better than when we left. In other words she vacuumed and cleaned everything. She took care of the mail and our many pets including cats, chickens, ducks and turkeys. She even picked berries and put them in the freezer and did weeding in the garden! It was so nice to come home to a nice organized clean home. We highly recommend her for house sitting.
Sincerely Linda and Craig Newcomb,
If you have questions feel free to call, text or E-mail at: (509) 301-9616 or newcomb@linarchitect.com




Date of Service Jun 18, 2019