House Sitter
Ann Wygle
To send a message to this house sitter, you must login or register.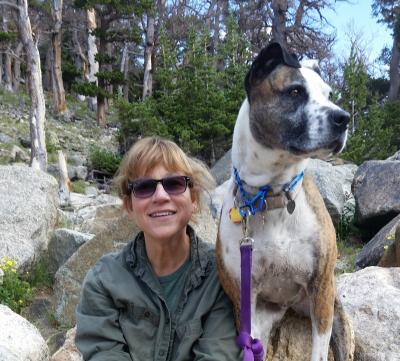 Location: Lakewood, Colorado
Age: 57
Experience: 5 yr 8 mo
Rank:



rate this sitter
About Ann Wygle:
A little about me... I am a responsible school counselor in Lakewood, Colorado. In the last five years I have established myself as an experienced house sitter. I have recently completed a long term, two year assignment while completing a master's program at the University of Denver. I love all animals. I own my own home so I know how important it is to have someone you trust to care for your home and your pets. If you would like to talk further about your arrangement, please contact me. Additional personal and professional references on request.
I am a non-smoker and prefer house sitting for other non-smokers.
No criminal record, clean back ground check.
I am open to long term house sitting assignments.
Thank you for your consideration. I look forward to hearing from you.
profile viewed 1,139 times
References 5
Cher L

Acquaintance in Thousand Oaks, California

Ann is very responsible. I could easily leave my home in her care so I can travel without any worries. I've known her for over 12 years in a work relationship and as a friend and have no reservations about recommending her as a house sitter.




Date of Service Jan 1, 2015
Mary N

Homeowner in Redmond, Washington

Ann was my first choice to stay at our house for a month to mind our home and dog during our extended vacation this year. This was our very first time engaging a housesitter. She was fantastic. She communicated regularly, she sent us photos of our dog regularly, she continued our training with her, she kept the house immaculate and was very easy going. Prior to us leaving she asked all the right questions to make sure we were both ready to leave. She was very Trustworthy, honest and open which is a big deal to me. Would highly recommend her as house/pet sitter:-)




Date of Service Jun 26, 2014
Trish O

Homeowner in Montecito, California

Ann just lives 50 miles south of our home, and, although the communities are very different, it wasn't obvious to me that she had a lot of incentive to care for our golden retriever for free, but she made her intentions clear. She is a school teacher, that is, in America, someone who is underpaid for her level of education (not to mention, patience, dedication, and a few other admirable values).

So Ann figured that she might save a bit on accommodations if she could communicate her willingness to do pet care and house-sitting and get a few gigs. To generate some positive reviews, she responded to my request for someone to stay with our rather old but very friendly golden for a week while we were in CA desert.

Turns out I got a killer cold before we were supposed to leave, which delayed us for a day, and would have spooked me out about whether I was lodging in an ICU. But Ann took the change of plans and possibility of lethal germs in stride. She mentioned having a similar experience with a family in the Rockies a few months earlier: she just lived with them when they were delayed and learned a lot about how to interact with the animals in her care and the environment.

Smart, solid, roll with the punches: that's Ann. Get away and have a grand time: all will be well when you return if you leave Ann in charge of your castle and critters.




Date of Service Oct 1, 2013
Nichole H

Homeowner in Agoura, California

Ann has done a great job looking after my cats and my house.

Ann is responsible and trustworthy. She kept the house looking sparkling and perfect. She kept my cats happy and feeling loved.

I would definitely recommend her.




Date of Service May 1, 2013
Kathy C

Homeowner in Denver, California

Ann was a GREAT house sitter! She loved our animals and gave them really good care and we didn't worry a bit about them or our home. She was very willing to help out however we needed. Due to some of our scheduling circumstances, we asked Ann to be flexible with our schedule and she was happy to allow for those changes in days. This made it easy on all of us. She is welcome back at our home!




Date of Service Dec 26, 2012