House Sitter
David & Susan Thomas
To send a message to this house sitter, you must login or register.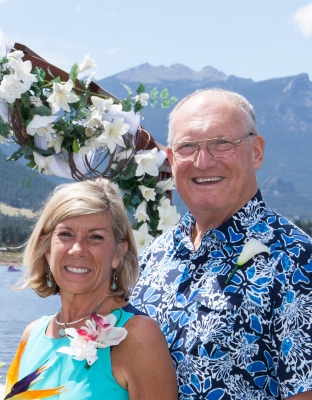 Location: Estes Park, Colorado
Experience: 4 yr
Rank:



rate this sitter
About David & Susan Thomas:
Bilingual couple available to care for your home/pets
We're a bilingual (English/Mexican Spanish) married couple, available to care for your home either short- or long-term. We worked and lived in México for over eleven years, and we've done 13 house-sitting assignments since 2013.
Husband is retired after three distinct careers, and is now double-certified to teach both English and Spanish to speakers of other languages. He is also the U.S. representative for Spanish language immersion schools in four locations in México. Wife is a Registered Nurse with 30 years' experience, mainly in emergency medicine, plus eleven years of non-medical work in México.
We're mature, flexible, easy-going, responsible, honest, trustworthy, reliable, and clean & tidy around the house. We love being able to work or stay in touch with family and friends by simply plugging in our laptops. We both dislike cold weather, so international house-sitting in a warm climate is an ideal lifestyle for us. During the summer and autumn, we live in the town of Estes Park, Colorado, USA, which is the eastern gateway to Rocky Mountain National Park. Wife is presently employed at two part-time RN jobs, and both employers allow her to leave for up to four months each year.
We've never been able to meet homeowners before accepting an assignment as we have always been in a different country, so please don't be put off by the fact that we're not "local." We can chat on Skype or FaceTime to become acquainted.
We enjoy dogs, cats, horses, and birds. We're non-smokers, and we helped design and literally built our own home. As homeowners ourselves and as landlords of two rental houses, we'll treat your home as if it were our own. We also know the importance of security, so you'll have the confidence of knowing that we'll stay alert and keep a watchful eye on your property while you're away.
For 4-1/2 months in 2013, we were on a house-sitting assignment together on the Caribbean island of Vieques, Puerto Rico, caring for four dogs and a feral cat, and a house with extensive tropical gardens. Also in 2013, husband completed a solo 7-week house-sitting assignment in Cuernavaca, Morelos, México, caring for three dogs and providing security by his presence in a colonial-style house with lush tropical gardens. For 6 weeks in the autumn of 2014, husband completed a second solo house/pet-sitting assignment in the same home in Cuernavaca.
In early 2014, we did a 3-month house-sit together on the Greek island of Corfu, in the Ionian Sea near the Greece/Albania border, caring for a holiday villa. We provided security by our presence during the off-season.
In 2015, we did 3 assignments over a 3-month period: one in New Zealand and 2 in Australia. Husband also completed a solo 6-week house-sit assignment in Panamá in the autumn of 2015.
In 2016, we completed a 3-month house-sit in the village of Xul-Ha, in the state of Quintana Roo, in the Yucatán peninsula of México.
Husband completed a one-month solo house/pet-sitting assignment on the Caribbean island of Vieques, Puerto Rico, in October, 2016.
We did a 3-1/2 week house/pet-sit in Puerto Vallarta, Jalisco, México, in January, 2017. And we also completed an 11-week house/pet-sit in Álamos, Sonora, México, from late-February to early-May, 2017.
Husband did a 3-week house/pet-sit near Mérida, Yucatán, México, in the autumn of 2017.
We're presently on a 2-1/2 month house/pet-sit assignment in Mandurah, Western Australia in the winter/spring of 2018.
We have traveled extensively and are culturally sensitive and respectful, and we can provide impeccable references and FBI background checks. We look forward to hearing from you!
profile viewed 1,538 times
References 11
J. Marzulli

Homeowner in San Miguel De Allende, Guanajuato, Mexico

David and Susan house- and pet-sat for me in January 2019 and I couldn't have been more pleased. They obviously treated everything in my home with care while respecting my privacy.

My main concern when I travel is my little chihuahua Coco. Upon returning home I could see that she loved them and they loved her. They played with her and gave her plenty of attention. They groomed her the day I got home.

I highly recommend Susan and David as great sitters. In my opinion they are the best!




Date of Service Jan 22, 2019
Sp & Dave Avram Bloch

Homeowner in Progreso, Yucatán, Mexico

We would like to add our names to the growing list of homeowners who have had Dave Thomas come and care for their house during their absence. We used Dave in the spring of 2018 for a five-week assignment to care for our house in the Yucatán peninsula of México. He was already familiar with the region and spoke great Spanish, so it was easy to orient him to our area. When we returned to our house, everything was in great shape, and he had fully integrated himself into our mostly Spanish-speaking neighborhood.

In the middle of his assignment, Dave had a death in the family and requested permission to fly home for a few days to attend the funeral. He had already arranged for alternative house sitters, and much to our surprise, there was no question in his mind that he needed to fly back to our home after the funeral to finish his commitment. We were very grateful for his dedication to our house, and his understanding of the responsibility we had entrusted in him.

We\'re looking forward to welcoming Dave and his wife Sue to care for our home again in early 2019. If you would like any additional information about Dave, please do not hesitate to contact us.




Date of Service Apr 19, 2018
Melanie D

Homeowner in Álamos, Sonora, Mexico

Dave and Sue pet-sat for 9+ weeks for us in our Álamos, Sonora, México home in spring 2017, walking our three dogs twice daily and giving attention to our two cats. It was a comfort to know that our pets were entrusted to a mature, responsible, and attentive couple who obviously bonded with our animals and looked after our home and property as if it were their own. Their fluency in Spanish was a plus, as they communicated easily with our housekeeper/gardener and established a positive relationship. We would not hesitate to utilize their first-rate services again.




Date of Service May 8, 2017
Gayle S

Homeowner in Puerto Vallarta, Jalisco, Mexico

Great house- and pet-sitters! Dave and Sue took care of our beloved pets for 3-1/2 weeks in January, 2017. We live in a neighborhood where little English is spoken, and they both handled things beautifully. They're friendly, reliable, organized, tidy, and good at pet care. We would be happy to have either of them or both of them (Dave house-sits on his own part of the year) house-sit and care for our pets again!




Date of Service Feb 1, 2017
Dorothy E

Homeowner in Vieques, Puerto Rico

I write in recommendation of Dave and Sue Thomas as home caretakers and pet sitters. For nearly the entire month of October 2016, Dave stayed at my home in Vieques, Puerto Rico, with Sue joining him toward the end of the month. During this time, I traveled. For me to leave my four very beloved dogs, especially for that length of time, is a difficult and almost unheard-of thing. However, Dave came with glowing credentials, so I signed him on.

The dogs were perfectly cared for. One is a senior with a special diet and another, also a senior, requires an insulin shot twice daily. All of this was carried out to the letter.

We kept in touch throughout my absence, and I knew from the start that there would be no problems. On return home, I found a tidy house, four safe and happy pups, and a very clean Jeep as well (which Dave had use of during his stay).

I recommend Dave and Sue without reservation and would not hesitate to engage their services again myself. Feel free to contact me if you have further questions.
Very truly yours,
Dorothy E.




Date of Service Oct 30, 2016
Barbara Monahan

Homeowner in Playa Corona, Panamá, Central America

My husband and I feel very fortunate that we found and contracted Dave Thomas with all his house-sitting and personal experience in Latin American countries. He came highly recommended, and we selected him to be our house sitter in Panamá for almost six weeks in September and October, 2015. What a good move that turned out to be. Dave speaks fluent Spanish, which we knew would be very helpful here in Panamá, even necessary. We occasionally rent out a part of our house and Dave was able to converse with the Spanish-speaking guests.

We are very familiar with Murphy\'s Law and knew that issues and small problems would arise. And these certainly did arise, some as soon as we left. But we were very pleased to see that Dave was perfectly able to resolve the issues at hand, and made sure that everything always turned out fine. Whether house-related, car-related or guest-related, Dave would usually take it upon himself to take care of things.

Dave\'s easy-going and even-keeled personality was exactly what we needed. He was good at being in charge of paying some of the workers that came to do some work; he did a great job at supervising those workers and even bought some materials for them with funds we had provided. He took care of scheduling the cleaning lady, and he took it on himself to be in charge of our full-time maintenance man. People skills, yes, Dave has those as well!

We fully trust Dave with all our personal belongings and can honestly tell you that you can, too! I hope we can have Dave stay in our house again, and for even longer periods. For all reasons above and more, we highly recommend Dave Thomas to anyone considering him as a house sitter.




Date of Service Sep 5, 2015
Kerrie & Greg Burt

Homeowner in Tamborine Mountain, Australia

Dave and Sue did a house/pet-sit for us in March-April 2015 and they were wonderful.

From the moment we first met them on Skype we felt very comfortable leaving our home and our precious pets in their care.

We borrowed our car to Dave and he took us and picked us up from the airport. We also came home to a cooked meal - just lovely after a long journey.

It was truly a pleasure to have them in our home and we would gladly welcome them back anytime. Highly recommended.




Date of Service Apr 8, 2015
Hugh Pettifer

Homeowner in Corfu, Greece

David and Susan house-sat for us at Wave Villa in Corfu, Greece, from January – April, 2014.

We couldn't have asked for a nicer couple. During their stay they helped maintain the garden and took care of some small jobs and always kept us informed of any maintenance required.

On their departure, they left the Villa extremely clean, ready for our next guests.

We would definitely recommend them as house sitters, and if they wanted to look after the Villa for us again, we would be more than happy.

Please contact me if you would like to discuss this any further.




Date of Service Apr 8, 2014
Gail & Luis Nava

Homeowner in Cuernavaca, Morelos, Mexico

Hello to anyone considering having Dave Thomas and/or his wife as house-sitters.

Dave house-sat for us from September 5 till October 24, 2013 at our home in Cuernavaca, Morelos, México. His wife was not able to accompany him as she had a job as a pediatric nurse caring for a sick child in the Denver area.

Dave cared for our three dogs (two Belgian Shepherds and one Standard Poodle) and our home. The dogs were well cared for including daily walks. Unlike other house sitters we have had in the past, Dave spent most of his time actually on our property not going off for many hours at a time. In México this was very important as the thieves watch the house and wait for it to be unoccupied and then break in.

Dave found our house-sit as we are listed on a website. We corresponded via email and telephone a few times. When Dave arrived the day before we left, we immediately knew we had not made a mistake choosing Dave as a house sitter. It is not an easy thing to leave your house and pets with someone you do not know. We left on our 7-week trip feeling relaxed and comfortable with our decision to have Dave take responsibility.

When we returned it was obvious that the dogs adored Dave, and the house was just as we left it. Please feel free to contact us if you are considering Dave as a house sitter.




Date of Service Oct 24, 2013
Larry Mowbray

Homeowner in Vieques, Puerto Rico

If you are reading this, you must be considering having Dave and Sue Thomas house-sit for you. The first thing you must do is contact them and say "Yes, yes! Please stay at our house!" Here's why:

From January to June, 2013, Dave and Sue cared for our house, four dogs and a cat, on the island of Vieques, Puerto Rico. Vieques can be challenging, requiring patience, resourcefulness, independence and just plain hard work. Dave and Sue have all of those qualities in spades. Furthermore, they are fluent in Spanish and appreciate and function extremely well in the local culture.

When we entrust our house and pets to house-sitters I don't expect miracles. All I ask is that everything looks as we left it when we return. Imagine my surprise when, upon returning to Vieques in June, I found everything in much better condition than when I had left. The house was spotless and the grounds, ½ acre of tropical plantings, immaculately tended. They had become friendly with the neighbors, too. Best of all, the animals were in good health and clearly adored them.

If that weren't enough, Dave and Sue are wonderful to be around. They are both so personable and caring—and fun!—that I found myself wishing they would stay around a little longer instead of heading off to their next adventure.
In a nutshell, they were the best house-sitters we have ever had, and we have had many. Dave and Sue are welcome back here anytime. If they stay at your house, you won't be sorry. I would be happy to elaborate more, so feel free to contact me by email or phone.




Date of Service Jun 5, 2013
Leonard Butters

Homeowner in Xul-ha, Quintana Roo, Mexico

I most certainly lucked out getting Dave and Sue from Estes Park, Colorado, to house-sit my place in the little village of Xul-Ha, Quintana Roo (southern Yucatan peninsula of Mexico) for three months this last winter, 2016. Although the yard had always been well cared for by my partner and by a neighbor, maintenance on the house itself had been mostly neglected for years. Dave and Sue had a work ethic that made all things well, fixing all the little things that go wrong in a house such as toilets, sinks, and doors as well as large projects like power-washing the flat roof and painting with a special white roof paint that Dave knew about from previous tropical caretaking experience. They painted interior walls, supervised installation of new ceiling lights and shelves, and cleaned and cleaned. They took on home-improvement projects like a new steel security door for the rear of the house, acting in my stead.

Besides that, when I visited, Dave was able to speak fluent Spanish to my neighbors with whom I was finally able to communicate a number of neighborly and business issues. I left them $1,200.00 USD to pay for supplies and they accounted for every penny in detailed weekly reports, and returned the remainder to me.

They facilitated the transition to a succeeding caretaker and left her with all the information necessary for her to continue smoothly where they left off. They've probably got something lined up for next winter by now, but if I can't find a permanent long-term renter by then, I'd love to have them back. Maybe there would not be as much work to do the next time around.




Date of Service Feb 5, 2012