House Sitting Opportunity.
Inglewood, New Zealand
To apply for this house sitting assignment, you must login or register.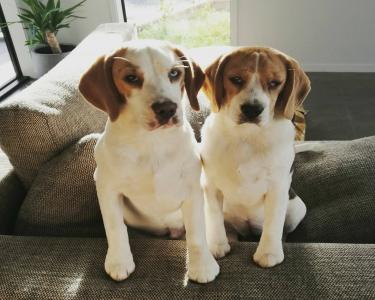 Location: Inglewood, New Zealand
Dates Needed: Aug 1, 2019 - Aug 19, 2019
(Approximately 18 days)
Assignment Description:
We have a 3 bedroom, 2 bathroom new house in a quiet cul de sac in Inglewood. We have a small lawn, and two 2.5 year old beagles. We are away on holiday to Asia during this time.

You would be welcome to host family or have visitors at our house. The beagles require someone who loves dogs, likes to exercise and enjoys the outdoors. They are fantastic with children. They are high energy (for a couple of hours a day) and like to sleep in the sun the rest of the day. They are house trained and love to snuggle on the couch with each other and humans.
assignment currently has 7 applicants