Search
Sitter Spotlight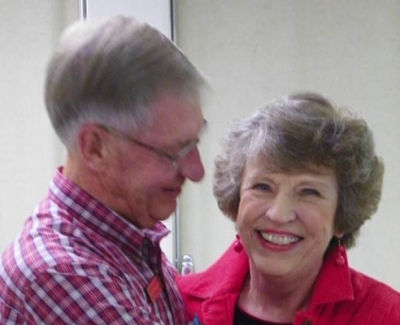 Bella Vista, Arkansas





Members
House Sitting Assignments in Texas
Welcome to Luxury House Sitting! Below is an example of the quality of homes offered by our community of home owners. Some home owners prefer to list their homes and allow you to apply for their house-sitting position, while the vast majority of our registered homeowners simply browse our house sitter profiles and contact those who they wish to interview.
Housesitting 24/7, pet sit one indoor/outdoor dog





Sitter Assigned to Property
House and pet sitting- two cats





Sitter Assigned to Property
House sitting with two older dogs. Suburban home in safe quiet neighborhood.





May 15, 2016 - May 29, 2016
| | |
| --- | --- |
| | We have a lovable, but big, 7 year old lab that loves walks and treats. My husband and I will be away on vacation from the end of April until the beginning of May (dates still somewhat unsure) and we would like someone to stay in our home and care for Jake (the big dog). We live close to downtown Houston, the medical center, and Rice University. We had an amazing, great |
Needing a house/pet sitter, we have ducks, chickens, goats, dogs, cats, birds, and fish that need care.

Must be a non smoker, have background check and references. Dates are flexible, looking to be gone for 5 days between March 5-12, needing you to arrive the night before we leave, can leave the evening we return home or the next day.




We live in a wonderful home on 7 acres about an hour north-east of downtown Dallas. I am looking for someone who might be able to house sit on a regular basis (maybe every couple weeks or so and some holidays for vacation) we have 2 German Rottweilers, salt water aquariums, a kitty and an eclectus parrot named Kermit. If you have experience with salt water tanks that's a big plus! Pleas





Sitter Assigned to Property
Three indoor kitties & one outdoor (feral) cat need your nurturing, feeding and cleaning services. 1930's style bungalow in an inner-city neighborhood. Easy walk to Trader Joe, Whole Foods Mkt, theaters, shopping and restaurants. February is a beautiful time of year to be in Houston and the coastal beaches are only @ 60 miles away!





Sitter Assigned to Property
Long term care of luxury home pending sale in a slow market for higher priced homes.





Sitter Assigned to Property
Over night stay & feed dogs twice a day





Sitter Assigned to Property
Take care of animals including dogs, goats, and poultry.





Sitter Assigned to Property
Need someone to watch the place and care for the animals for 5 days over new year's weekend. We live 10 miles south of Columbus, TX in Altair. Right behind Rice High School. We are in a secluded lot on 5 acres. There are neighbors, but you can't see them. The entire 2nd floor is devoted to guest rooms. You will have a large bedroom with a very good mattress and a full, attached,





Sitter Assigned to Property
Need someone to watch the place and care for the animals for 5 days over new year's weekend. We live 10 miles south of Columbus, TX in Altair. Right behind Rice High School. We are in a secluded lot on 5 acres. There are neighbors, but you can't see them. The entire 2nd floor is devoted to guest rooms. You will have a large bedroo





Sitter Assigned to Property
| | |
| --- | --- |
| | Highrise downtown living for frequent traveler that will mostly involve caring for cats and the dog... giving her plenty of walks and accepting packages and groceries. |
| | |
| --- | --- |
| | In SW Houston. We are considering hiring a house/pet sitter, since our dog is not recouping from her kennel stays. She is a German Pincher (30-lbs & looks like a small Dobie). We have a 4-bedroom/3-bath home with a pool - our daughter-in-law works with us at our home office, so she would be there during the weekdays. We are looking for more trips going forward. |
| | |
| --- | --- |
| | Beautiful on lake, two small-medium dogs |
| | |
| --- | --- |
| | Our home is in a rural 5 Acre setting -- about 10 miles from Central Austin... Grocery stores, etc are about 5 miles away. Home has all amenities, wifi, cable, Pool, etc. duties include caring for 2 small dogs (Westie and a shitzu-mutt!) and 14 chickens. Chicken duties include opening door in the am and closing door at Sunset -- changing feed and water. Plant watering duties 20-30 minute |
| | |
| --- | --- |
| | Take care of 2 outside cats and water plants. |
| | |
| --- | --- |
| | We live in the Rice/Museum district of Houston and need a house/dog sitter in August while we're away for a week. We have used Luxury Homes successfully before but our beloved house sitters have recently moved to Georgia! We have a sweet (and spoiled) yellow lab named Jake who prefers to stay at home rather than be boarded . . . and loves to go for walks. We would be in |
| | |
| --- | --- |
| | To be able to care for a variety of pets on a ranch on the outskirts of town. Feed dogs, cats, cows, chickens once or twice a day. Let dogs in the house at night and out in the morning. |
| | |
| --- | --- |
| | House and pet sitting. |
| | |
| --- | --- |
| | Have a home near Collin Creek Mall needing someone to be present for furniture pickup. I have been promised first pickup, so we can expect the truck to arrive between 9 AM and noon. |
| | |
| --- | --- |
| | I am Europe bound for three weeks. I need someone to live in my home while I am away taking in mail, watering my plants and care for my 18 pound Coton De Tulear and two indoor cats. One cat has asthma and needs to be nebulized as needed. I will run a background check of my own and check references. My cute 1100 square foot bungalow is in the SOCO neighborhood only 1 mile from downtow |
| | |
| --- | --- |
| | Stay at our house for two weeks to make sure our teenagers don't use our house as a party. We have two 18yr olds that work, but one will need a ride to work and home. He works close to home and a 15 yr old. They are good kids. We have no pets. Just want our minds at ease while we are away. |
Pick up mail , feed any animals there needed





Sitter Assigned to Property
| | |
| --- | --- |
| | Taking care of two cats, one dog, and some fish while we are on vacation. |
| | |
| --- | --- |
| | We will be away for 6 weeks and are looking for someone to take care of our one year old beagle and our home. |
| | |
| --- | --- |
| | We have three very sweet dogs who stay outside when it is not raining (and not to hot) and come inside at night time. All the dogs are about 60 pounds. They are very well behaved and sit to come inside and outside. We are fostering one of the dogs and he has a cast, but he is very mobile and is very healthy. We have a separate dog play pin that he stays in at night. We are looking for so |
| | |
| --- | --- |
| | Looking for a trustworthy individual. |
| | |
| --- | --- |
| | House/Pet/Granny sitting |
| | |
| --- | --- |
| | I am in need of a House sitter for my house and my Pets for about a month as i would be away..I have 2Dogs which needed to be taken care of while i am away.My sitter would be in care of the General care of the House while i am away..Feeding and taking utmost care of my 2Dogs |
| | |
| --- | --- |
| | Small house |
| | |
| --- | --- |
| | 2 acres 2 story home 3 horses 3 dogs and approx. 15 cats some indoors some outdoors. two storey cedar home. We are smokers, our house is not child friendly, We have rescued some of our cats and they have some health issues we are making them comfortable til the end of there days. our vet is only about 5 miles away and we have a friend that will be popping in incase you need anything..... |
| | |
| --- | --- |
| | We live in a nice APT complex. It's a one bedroom apt. We are looking for someone to pet sit our puppy in our home. |
TX Family in need of pet sitter starting Dec 20- Dec. 31st. We would like to go to Nebraska to see our family but are having a hard time finding a sitter. We have 4 dogs (3 doxies and one sheltie) and two kittens, they are all very spoiled and do not do well when we are away from home. Please contact us if you would like to help!!! We have a 3-bedroom home in a very nice quiet neighborho





Sitter Assigned to Property
| | |
| --- | --- |
| | 4 bedroom home in Crystal falls. One sweet dog and 2 cats. |
| | |
| --- | --- |
| | We need someone to come by 2 days a week and collect the mail and turn our pool filter on and off. Also just generally check the property and ensure everything is in order. It won't require anything too in-depth. |
Large house in Silverlake. Heated outdoor pool and hot tub. Have 5 pets-2 cats and 3 small dogs. Looking for someone to stay in the house while we are away on vacation. Primarily to take care of the animals.





Sitter Assigned to Property
| | |
| --- | --- |
| | Large house, no cleaning or maintenance needed other than watching and caring for a 12 week old puppy. |
| | |
| --- | --- |
| | 3 bedroom, 2 baths, secured fence, Reflections subdivision |
Greetings Need dependable sitter for when I have to travel for work Live in a quiet neighborhood in a cul de sac with most of the original owners surrounding I have two (adopted from puppy) sister/brother dogs labrador mixed sweeties. They are now 9 years old and never been boarded as I have a large back yard . My needs are simple they will need to be on somewhat of a sch





Sitter Assigned to Property
| | |
| --- | --- |
| | Lakewood forest area |
Need someone to watch the place and care for the animals for ten days. We live 10 miles south of Columbus, TX in Altair. Right behind Rice High School. We are in a secluded lot on 5 acres. There are neighbors, but you can't see them. The entire 2nd floor is devoted to guest rooms. You will have a large bedroom with a very good mattress and a full, attached, private bath. We have





Sitter Assigned to Property
Luxury high end Victorian country home on 18 acres with indoor/ outdoor pool and gym requires a full time sitter to be with small Sheltie dog while owner traveling internationally. Very peaceful relaxing environment. House is being shown for sale and will need to be kept in showing condition. Sitter will need to be able to stay in contact with owners via Skype or text. Grounds are ma





Sitter Assigned to Property
House with pool





Sitter Assigned to Property
| | |
| --- | --- |
| | 2 story home in Cypress. |
| | |
| --- | --- |
| | 2 story siding, country home on two acres. Completely fenced and cross fenced for horses. Yard is fenced for dogs. Secure locked gate at driveway. Security lights in yard. |
Residential home





Sitter Assigned to Property
| | |
| --- | --- |
| | house with pool..... 3 dogs will need to be walk 2 times a day. |
Single story 4br house





Sitter Assigned to Property
Beautiful house with pool in heart of Houston needs a week of house sitting.Cat needs feeding twice a day.





Sitter Assigned to Property
Single story, comfy ~1300 square ft. house. We're pretty laid back, the only requirement is feeding/wattering/letting out our 2 dogs (1 medium sized 8 year old 1 small-medium 5 year old--both very friendly). That's two, preferably three visits a day. Everything else is negotiable :)






Sitter Assigned to Property
| | |
| --- | --- |
| | Typical Houston Heights property with a modern and airy interior, nice deck and front and back yards. Property doesn't require much looking after. The 13month spaniel that comes with it does. Needs lots of exercise and time hanging out with humans - why we'd prefer not to kennel her. we'd be happy to provide daycare for her 2-3 days per week, she can be left on her own for up to 8 hours |
| | |
| --- | --- |
| | We are looking for someone to look after our dogs and/or house well were on vacation. We have a spare bedroom if you want to stay in the house for the 10 days were gone. We also have wireless internet avalible. |
| | |
| --- | --- |
| | 4200 sq ft house on 2 1/2 acres. Needing someone to coordinate repairs due to recent storms. |
Newer home outside Houston. We are looking for someone to watch our house and our two Dogs for 2 weeks while we are on vacation. We have a 9 year old lab and a 9 year old Pomeranian. Well trained and easy to take care of.





Sitter Assigned to Property
Large house in Silverlake. Heated outdoor pool and hot tub. Have 5 pets-2 cats and 3 small dogs. Looking for someone to stay in the house while we are away on vacation. Primarily to take care of the animals.





Sitter Assigned to Property
Large house in Silverlake. Heated outdoor pool and hot tub. Have 5 pets-2 cats and 3 small dogs. Looking for someone to stay in the house while we are away on vacation. Primarily to take care of the animals.





Sitter Assigned to Property
Traditional home (historic) near Austin Tx. I had a sitter who has become seriously ill and cannot do the sit. Sit involves caring for house and indoor/outdoor cat. Need is pretty urgent at this point. We can change our dates a little if necessary but would rather not. No children, no pets, no smokers or serious drinkers.





Sitter Assigned to Property
two story brick house in the Rice/Museum District. We have a sweet 5 year old lab that needs walks, food, and love.





Sitter Assigned to Property
Historic home (1867) in quaint central TX town on the Colorado River. Live music. Farmers' market. Manage house and care for indoor/outdoor kitty. Collect post/packages. Minimal outside duties, ie water a few potted plants. Gardening service and handyman available. No smokers or drinkers and car a must.





Sitter Assigned to Property
3 bedroom single story home





Sitter Assigned to Property
Need someone to provide food and water for one little kitty....she is very shy and generally hides ...so you may never see her. Just make sure there is food and water available and clean litter box daily, please.





Sitter Assigned to Property
One story house. 3 Bedrooms, 2 Bathrooms. Yard. Three dogs.





Sitter Assigned to Property
single home Houston Heights





Sitter Assigned to Property
| | |
| --- | --- |
| | Need occasional sitter for 1800 sq foot single family home with 3 dogs and fish. |
Three bedroom house. Animals must be feed and the garden needs water.





Sitter Assigned to Property
We live 10 miles south of Columbus, TX in Altair. Right behind Rice High School. We are in a secluded lot on 5 acres. There are neighbors, but you can't see them. We have 2 female bull terriers. One is 7 and is a little grumpy (not too much) and likes to lay around 90% of the time. The other is 7 months and is actually quite calm for a puppy of that age. Likes to play fetch for





Sitter Assigned to Property
| | |
| --- | --- |
| | Single family home |
Small Ranch





Sitter Assigned to Property
I'm in process of selling my father's large home and looking for someone with the right qualifications to be the caretaker of this property until sold.





Sitter Assigned to Property
| | |
| --- | --- |
| | 2 story house near Cole's Crossing in Cypress, need help while we are out of town for multiple dates. |
3000-sq-ft 4 BR, 3.5 bath, 2-Gr Nice open living plan Spacious





Sitter Assigned to Property
Single family home in Hunters Creek





Sitter Assigned to Property
The House:
We have a beautiful, 4 bedroom, 4 bath, 4000 sq. ft. home with a media room with 70" HDTV, upstairs game room and dry bar (not stocked, sorry!), open floor plan, in ground pool and spa. Beautiful landscaping and plenty of places to lounge outside. We hope you will enjoy our home while making sure our animals are well cared for.

The Neighborhood:




| | |
| --- | --- |
| | 4 bedroom two bath home in well established middle to upper middle class neighborhood. This is not my home. I am assisting a very close friend who is in a medical emergency find a suitable house sitter. Will explain when contacted. |
| | |
| --- | --- |
| | 3 bedroom condo in Clarksville. Walking distance to a million things to do, and a wonderful dog to keep you company! |
Small 1,000 sq. ft. cottage on golf course, all utilities except television and Internet.





Sitter Assigned to Property
| | |
| --- | --- |
| | 3200 Johnson Rd. Small house, pool and pets. |
| | |
| --- | --- |
| | 4-bedroom home just north of Houston, south of Tomball. |
One story home





Sitter Assigned to Property
| | |
| --- | --- |
| | Our three bedroom, 2 bath home is located in West Houston, off Highway 6. The back garden is ablaze in color year round, Marsha loves container gardening and we've loads of stuff planted. A car is definitely needed to live here, Houston public transportation is notoriously bad. The property is adjacent to Westpark Tollway giving you access to downtown Houston, museum district, U of Hou |
| | |
| --- | --- |
| | 5 acre estate, pool, spa in Driftwood Texas |
Two-story home with three bedrooms three baths swimming pool located on 5.3 acres just north of Aledo, Texas. Two large very loving Weimeriners that spend most of the day running the entire property. The dogs do need to be fed twice daily and sleep in the house at night. The male sleeps in his crate and the female sleeps in one of her many dog beds on the floor. T





Sitter Assigned to Property
Lakefront home in rural East Texas. Must love pets!





Sitter Assigned to Property
3 bed 3 bath





Sitter Assigned to Property
| | |
| --- | --- |
| | 3 bedrooms, 3.5 baths, 3 cats. |
Unique, magnificent estate carved on 16+ acres of prime south shore lake front property with breathtaking panoramic views of Lake Travis.





Sitter Assigned to Property
| | |
| --- | --- |
| | Loft apartment. Studio. |
| | |
| --- | --- |
| | I need someone to sit this property right away, CALL me on the PHONE so we can talk, I am in a HURRY, big hurry, Bob Burnitt 817-648-2618 |
| | |
| --- | --- |
| | 2 bedroom house |
3 bedroom mobile home on 18 acres with outside and inside cats





Sitter Assigned to Property
| | |
| --- | --- |
| | Basic care lawn, watering |
| | |
| --- | --- |
| | 100 acre ranch 3.5 miles east of Lockhart, TX (27 miles south of Austin). Property includes home, workshop, lake, and no neighbors. We have 4 dogs, an ever-changing quantity of cats, and a small herd of Jacob sheep. |
| | |
| --- | --- |
| | Single family home |
| | |
| --- | --- |
| | 17.2 Acres in Paige, TX Garden Large Gentle Dog Indoor Bunny Indoor Kitten 2 Outside Cats Green, Holistic and Organic |
| | |
| --- | --- |
| | Three bedroom home on the golf course in a gated community. Need someone that can care for two friendly dogs. |
| | |
| --- | --- |
| | Live in the country with many plants and animals. |
Need watering of outdoor plants one story home





Sitter Assigned to Property
| | |
| --- | --- |
| | nice home in the country with a pool |
| | |
| --- | --- |
| | 4000 sqft house with two dogs. |
| | |
| --- | --- |
| | 4 bedroom home on 1 acre lot in nice neighborhood. |
| | |
| --- | --- |
| | Need a house sitter for animals from June 20th evening until August 1st. We need a reliable animal lover. Two large dogs and one cat for 41 days. Baby's below |
Casa Feliz de Kim (Kim's Happy House) has two bedrooms, one bath, one indoor/outdoor atrium, and a large enclosed limestone patio with an 8 ft. privacy fence and a lock on the entrance gate. Casa Feliz is located less than one mile east of the University of Texas (UT) in Central East Austin. The house was converted from two barns in the 1940's and has high vaulted ceilings throughout. Th





Sitter Assigned to Property
| | |
| --- | --- |
| | We live in a motor home in a very nice resort with gym, pool and laundry. We have five cats. |
New 3 bedroom home.





Sitter Assigned to Property
A single-story three-bedroom house in a quiet neighborhood in west Houston, near to the West Houston Medical Center. The house was built in 1996 and features several improvements, including a covered patio at the back of the house, wood flooring in the living room, new paint, new kitchen cabinets, new bathrooms, etc. There are mature live oak trees at the front of the house.





Sitter Assigned to Property
| | |
| --- | --- |
| | Need a house sitter for weekend of May 18 Also June 7 -9 |
Brand new home outside Houston. We are looking for someone to watch our house and our two Dogs for 2 weeks while we are on vacation. We have a 7year old lab and a 7 year old Pomeranian. Well trained and easy to take care of.





Sitter Assigned to Property
3 Brdm 2 bath Brick ranch in Tara Colony + 1 mature cat





Sitter Assigned to Property
| | |
| --- | --- |
| | single family home |
| | |
| --- | --- |
| | This is a 3500 sq ft house on 1 acre property, on golf course. Property is north of the The Woodlands, TX. We |