Search
Sitter Spotlight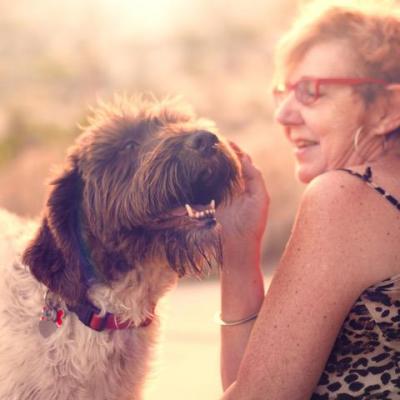 Palm Springs, California





Members
House Sitting Assignments in Rhode Island
Welcome to Luxury House Sitting! Below is an example of the quality of homes offered by our community of home owners. Some home owners prefer to list their homes and allow you to apply for their house-sitting position, while the vast majority of our registered homeowners simply browse our house sitter profiles and contact those who they wish to interview.
Hi, I am looking for a trustworthy, reliable service, local in RI that would be available to monitor my RI home when I am not there (which is many months of the year). I am looking for a person or service on an as-needed basis to check on the alarm, go to the house to make sure everything is fine, potentially go inside to check for leaks, damage (after storms or just in general), etc. T





Oct 30, 2016 - Oct 30, 2017
| | |
| --- | --- |
| | My wife and I are traveling to Sunriver OR with my son and daugther-in-law on the dates indicated. We have an elderly Shih-tzu with some health issues. He requires medication twice a day and careful monitoring of his water consumption. He gets his meds in small pieces of Roast Beef - which he relishes - so that is an easy task. We are looking for "a dog person"! |
We are going to Alaska July 16th until August 3rd. We are in need of a 24/7 house/dog sitter. The dog is a 12 yr old Shih Tzu with some health problems. He is on numerous meds but takes them readily. The meds increase his thirst so his water must be metered carefully throughout the day. On his meds he is frisky and happy. He has a doggie door and invis





Sitter Assigned to Property
| | |
| --- | --- |
| | Lovely home with 2 dogs, 1 cat. Hot tub, garden. Cleaning lady and maintenance manager. Sitter will have private room and own bathroom just off the kitchen. |
| | |
| --- | --- |
| | My house is a single family house, 2 floors and it has the farmers porch it has gray vinyl siding. i a'm looking for someone to stay with my dog from 8am to 4pm. I will be leaving to florida the 17 and returning the 26 of April. I do have someone living with me but she works Monday to Friday from 8-4pm i work third shift so im home during the day time so while I'm gone I need someone to |
Quaint historic cape in quiet neighborhood near Narragansett Bay. Includes sitting two healthy and friendly indoor cats.





Sitter Assigned to Property
One family home. 4 bed, 2 plus bath,family room. Total rooms: 9. Small backyard. Driveway. Brick front. My two adult son's will be living on the property while we are away. I am looking for someone to live in the house,sleep there and make sure that the house is cared for and there are no issues.





Sitter Assigned to Property
House Sitters
Once you've registered, be sure to update your house sitter profile with a good photo and description so that our home owners can get to know you before they decide to contact you.

Home Owners
Luxury House Sitting is accepting home listings from around the world. For home owners, membership is 100% free. Register Today to get in touch with our responsible community of house sitters.

| | |
| --- | --- |
| United States | Worldwide Traveler |