Search
Sitter Spotlight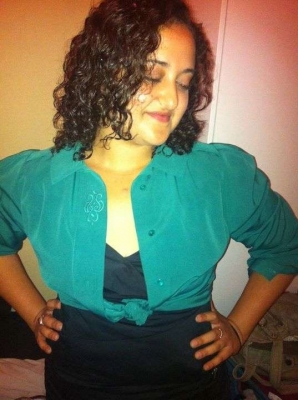 Victoria, Australia





Members
House Sitting Assignments in Georgia
Welcome to Luxury House Sitting! Below is an example of the quality of homes offered by our community of home owners. Some home owners prefer to list their homes and allow you to apply for their house-sitting position, while the vast majority of our registered homeowners simply browse our house sitter profiles and contact those who they wish to interview.
I would like someone to sit my house for a week





May 22, 2015 - May 31, 2015
We have 3 dogs. Max, Bandit and Lucy. Our house has four bedrooms to choose from. When visitors come, they say they feel like they are in a B&B. Responsibilities would be to care for the dogs and water a couple plants. Great neighbours. We will be in various states with my job and my husband is retired. I will not board them and I am afraid to fly them with us. The dates are not





Sitter Assigned to Property
Located 45 miles SW of Atlanta on 2 fenced in acres. We have 5 cats and 2 large dogs. The cats (Jake, Elwood, Linus, Lucy & Pixie) are pretty self-sufficient but need to be loved on a bit. The dogs (Maggie & Pugsley) are mostly indoors but need to be relieved at 5 hour intervals. The dogs and cats get along well together and are all treated like spoiled children. This is





Sitter Assigned to Property
Looking for house sitter on month to month basis while home is being sold. unfurnished 3 Bedroom and 3 Full Bathrooms Two storey house Appliances- range, refrigerator, dishwasher Second floor laundry washer & dryer connection Nice great-room area for entertaining with wood burning fireplace and entrance foyer. Nice sized back yard with patio, single-car garage and storage. Lawn





Sitter Assigned to Property
| | |
| --- | --- |
| | Home with 2 dogs |
| | |
| --- | --- |
| | Beautiful, well-maintained property in private and peaceful neighborhood. Blocks from the the Island Ford National Park hiking trails and Chattahoochee River! |
| | |
| --- | --- |
| | 2 pets |
Care needed for my apartment and pets. There are three dogs and two turtles. The turtles are easy as they only need a pinch of food a day. Two of the dogs are easy as well. Although one is blind, they just need to be fed twice a day and let outside to potty 3 times a day.

The third dog is a little more work. He is a puppy and needs to be supervised more closely. He also needs potty b
3/2 house, nicely decorated, on quite cul de sac. Must be willing to pet sit as well.





Sitter Assigned to Property
Cozy 3 bedroom 2 bath small yard fully furnished. Need someone to housesit that will allow my indoor cat to remain in the home in my absence





Sitter Assigned to Property
My house was built in 1961 and is a four bedroom, 2.5 bath ranch, roughly 1,860 sq. ft. Every room has been painstakingly remodeled in the 10 years I've owned it. It sits on a court in a small ITP subdivision of around 70 homes and all the neighbors are very close. The property has a 500 sq. ft lighted deck and deck furniture in the small shed for use provided it is kept covered during t





Sitter Assigned to Property
| | |
| --- | --- |
| | Check mail,water plants, empty trash,possible pet care. This is an apartment. I hope to be out of town during this time and if I adopt a pet I would live someone to be here. |
| | |
| --- | --- |
| | 1265 square ft house with deck on 1 acre wooded lot. Need someone to check on house while we are away. Collect mail, water plants on deck alternate lighting in house. |
| | |
| --- | --- |
| | 4-bedroom colonial in upscale subdivision |
Single family on a cul de sac





Sitter Assigned to Property
Our home is a traditional 2-story Colonial style home, approx 3,500 sq ft, On 1/2 an acre. We're located on the North side of Atlanta just outside the perimeter highway. Atlanta offers a wide range of sports and cultural attractions.

Our home is professionally landscaped and we have long-term professional lawn, plantings and pool maintenance in place. We w





Sitter Assigned to Property
My home is a fully renovated property in the intown Atlanta neighborhood of Virginia Highlands with large kitchen/living area, two bedrooms and two full baths, living room, dining room and music room with a Steinway grand piano. The yard is beautifully landscaped with pond and fountain. I am within walking distance of the heart of Virginia Highlands and its restaurants and shops. I am lo





Sitter Assigned to Property
Three bedroom house recently gutted and remodeled. Gourmet kitchen, open floor plan, pool hotub, and outdoor kitchen. We have are taking a one year assignment in Australia and will be unable to take our 2 dogs.





Sitter Assigned to Property
| | |
| --- | --- |
| | I need OVERNIGHT HOUSE SITTER for March 17, 18, 19. We have 2 teen sons who are independent, but will need responsible adult in house overnight. We have 2 friendly dogs....our boys will care for them but you will find them sweet & entertaining. Will need other occasional short/overnight stays. |
House Sitters
Once you've registered, be sure to update your house sitter profile with a good photo and description so that our home owners can get to know you before they decide to contact you.

Home Owners
Luxury House Sitting is accepting home listings from around the world. For home owners, membership is 100% free. Register Today to get in touch with our responsible community of house sitters.

| | |
| --- | --- |
| United States | Worldwide Traveler |