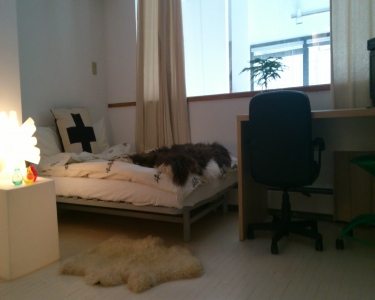 Member Since: Aug 25, 2012
Assignment Description:
One bedroom with a private bath in a luxury 2-bedroom townhouse in the West Village, Manhattan. The bedroom is furnished, and includes access to a kitchen and living room. The second bedroom is occupied by a very sweet and quiet woman who is employed and not often in the house. The house is largie and furnished with mid-Century modern pieces of rare vintage. The purpose of this housesitting opportunity is free accommodation in exchange for caring for my 15-year old dog. He is in good health, just needs feeding and walks and love.